Who knew that in 2020 print would still be king? Technology opened new doors to connecting with audiences, but one thing has remained constant: Print still has the best response rate for your direct mail campaign.
"Direct mail household response rate is 9% (compared to 1% email, 1% paid search, .3% online display, 1% social media). This is nearly double the previous household response rate of 5.1%."—Data and Marketing Association
Whether you're sending a postcard, annual report, invitation or catalog, make sure your print is working hard for your business or nonprofit. Of course, combining direct mail with something personal like a follow-up phone call will inject even more revenue-generating power into your printed pieces. Nothing replaces that human connection of face-to-face or voice-to-voice.
But in addition to that, we have a few tips from our printing and marketing experts that will get your next campaign the response you're looking for.
1. Use Variable Data
Variable data printing (VDP) is a form of digital printing that includes an on-demand element. Text, images and graphics can all change from one piece to the next without stopping or slowing down the print process. VDP allows for marketers to develop targeted 1:1 communications to their audiences without drastically increasing the cost per piece.
At Firespring, we've seen campaigns experience a lift up to 10x when VDP is in play compared with campaigns that don't use it. VDP can be as simple as changing the image on a mailer, populating an individual's address onto their return card or changing an offer based on household information.
In this direct mail campaign for the YMCA of Lincoln, geotargeting was used in order to show the recipient the fastest route from their home to the nearest YMCA location—making every piece very specifically personalized.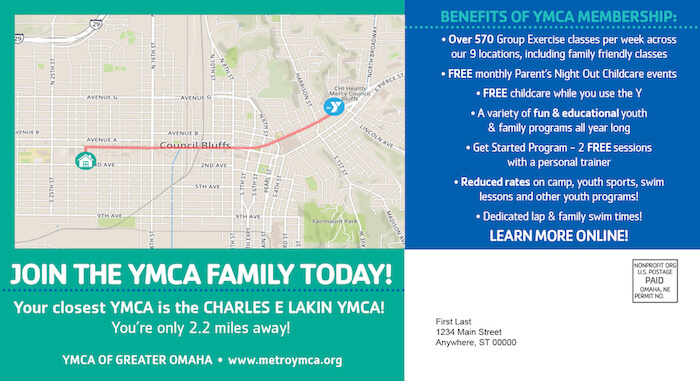 2. Engage with Video
Video mailers with a built-in audiovisual player are an innovative way to mix mediums and to wow your users. When a user opens the mailer, a video starts automatically or with just a push of a button. While other interactive and engaging elements are fun to employ, with a video direct mailer you don't worry about users needing to obtain other applications or software. You know that once opened your video will play and people will watch it.
A less foolproof, but more cost-effective way to incorporate video in your print are QR codes and custom URLs that recipients can access through their phones.
3. Enter Augmented Reality
We are seeing augmented reality (AR) go mainstream. As a bridge between the physical and digital world, we can take the customer on a journey from the print piece to a digital experience. Some options include generating leads through business cards, event collateral and direct mail, increasing loyalty through coupons and promotions, or sharing additional information about a product or your business. Think about it: With little effort, users have the ability to connect with more personalized messages when technology is paired with print. AR also provides marketers improved ways to track responses, engagements and sales.
4. Go Big with Dimensional Print
As we mentioned, direct mail response rates are skyrocketing to their highest performance rate in years. Automated, personalized campaigns are one factor that contributes to these numbers, but dimensional print is the other. While many are playing it safe with standard postcards and standard letter sizes, to get the utmost attention from your audience, think outside the box (or envelope). Dimensional mailers stand out in a stack of mail and will be sure to delight, engage and remain top of mind.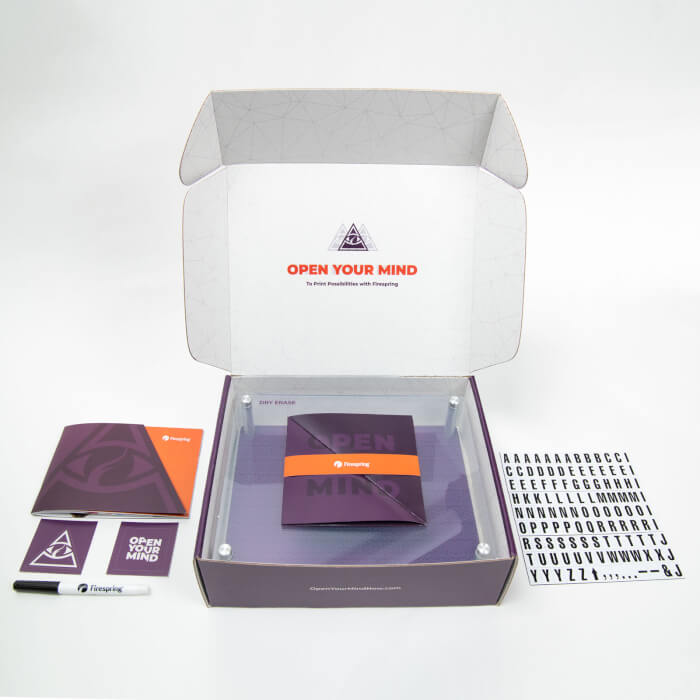 5. Automate Your Campaign
One of the biggest trends expected to thrive in 2020 is automated multi-channel marketing. Marketers have become accustomed to integrating their online efforts, but integrating with offline tactics like print will become the norm. We've already seen that direct mail results can increase by as much as 118% when direct mail is paired with one or more digital media compared to using direct mail only. Taking those efforts a step further is automated integrated marketing. It's the art of taking creative marketing ideas, building them into data-driven, multi-channel marketing campaigns and launching them in one integrated platform.
In order for a campaign to be successful, it's critical to employ data that tailors content to the interests and motivations of the audience you're serving. Once you have your audience, creative and media touches in place you are able to outline and deploy your campaign and set drips and nurturing events.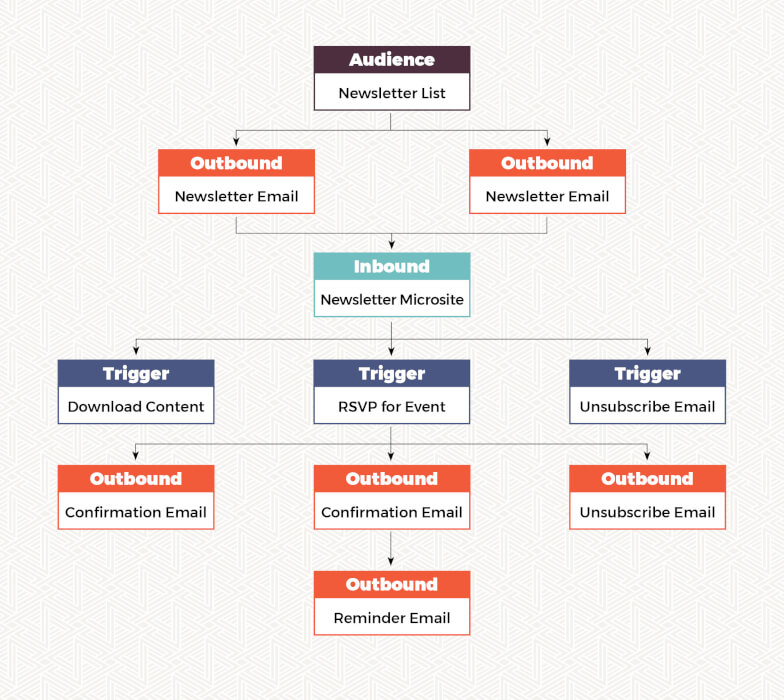 Right now, print is one of the most reliable and safe ways to get your message out. Contact us to get your next direct mail campaign started so you can stay connected with your customers.