If you can dream it, Firespring can probably print it. And ship it. And track its impact. But who coordinates that whole process and keeps YOU in the loop? Our amazing team of print account managers work hard every day to organize our whole print production.
We chatted with a print account manager, Katie Wilson, to get the rundown on how her team makes print goals a reality and get some insight into a day in her life.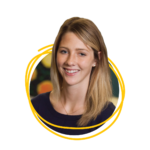 What does your daily to-do list look like as a print AM?
I'll get into the office in the morning and handle anything that came up on the print floor from the night before, open new projects, close old projects, answer client and print team questions and the list goes on.
My schedule is SO different every day depending on the variety of projects we have at the time. But whether we're printing thousands of booklets or figuring out shipping logistics for custom T-shirts, my team and I are always the problem-solving liaisons between our clients and our print production team. I love that each day is a little bit different. It keeps us on our toes and excited to do great work for our clients.
How do you take a project from idea to final print product?
When I first meet with a new client, I serve as their expert on all things print. I listen to their ideas, goals, budget and needs and provide guidance on what options would best fit them. Something I really love about our team compared to other print shops is how involved we are in the creative process—we advocate for clients and help them figure out how to achieve their goals.
Once clients have their ideas all mapped out, I'll help them pick the best print tactics and materials for their budget. I'll then pull media lists, work with the design team to bring the client's idea to life, communicate the plan to our teams and keep the client in the loop. One of the last steps in our process is actually printing our projects, and I'll check to make sure everything looks perfect before we ship it out. If needed, my team can also coordinate all the shipping and mailing logistics for print projects too.
So, what's a rough estimate of the number of clients you work with on a weekly basis?
That's tricky to answer, because it really depends on what projects come through our team. But we have some clients who print with us consistently and some who come to us on a project-by-project basis. On average, I'd say we complete about 200 projects a week—all with the utmost quality and care.
My team and I really value organization and efficiency so we can best fulfill the projects we see every week. There are a ton of logistics that go into creating our print projects, and we make sure everything flows smoothly while communicating clearly with clients and the print production team. Plus, we have multiple print production facilities with different equipment so we have to coordinate which of our locations works best for each project. Basically, we juggle a lot so our clients can get the best print as fast as possible and delivered right on time.
What's a project you've helped with lately that you think is really cool?
A client came to us about six months ago with an idea to do something really special for their constituents—they wanted to mail a 12-pack of Eileen's cookies to everyone. We printed a version of this client's newsletter to attach to each box of cookies and sent them all over Nebraska.
I loved this project because it was so unique and an exciting shipping challenge for me. I ended up coordinating cookie shipping for 350 packs of cookies, making sure they all arrived safely at the same time. People should know that we don't just do the printing, we also coordinate shipping, boxes, mailing and tracking. When everything comes together perfectly, like this cookie shipment, it's so rewarding to see our clients happy.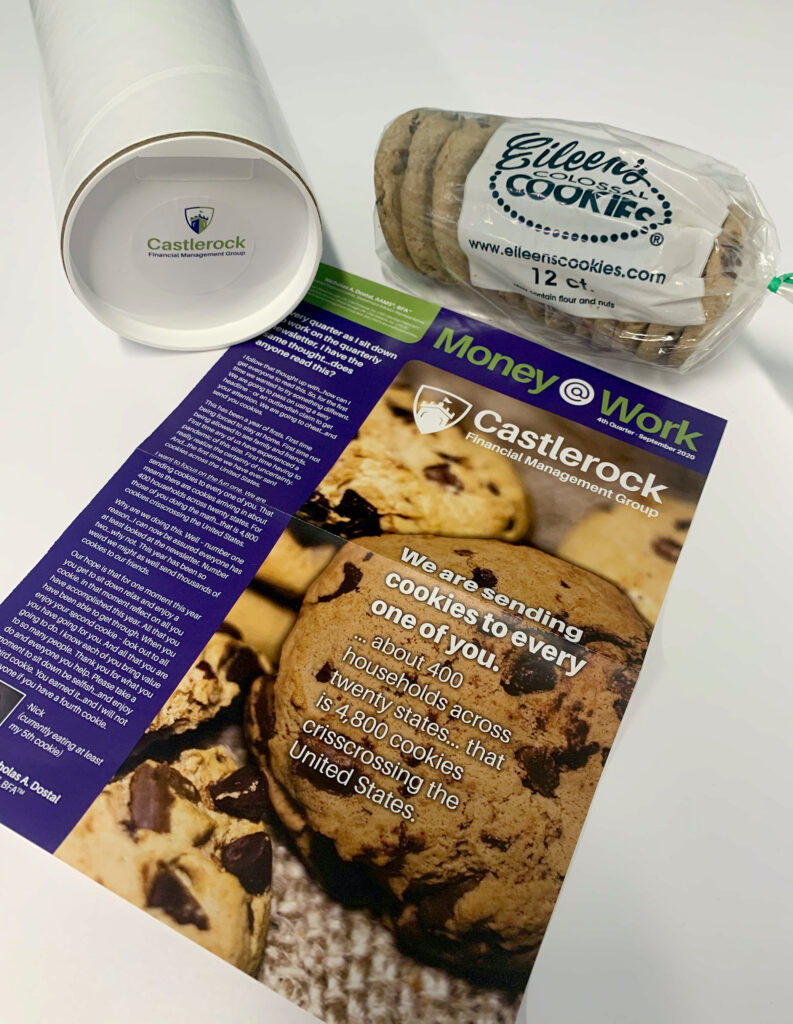 What's the best thing about being a print AM?
I love when a client comes back to us and says they met their goal. They came to us initially with a goal in mind, and they reached it with our help. I enjoy brainstorming with clients, building ideas for print materials and being a part of the team that guides the client to success. I'm consistently proud of how our team builds relationships with clients and makes better and better work every day.
Want to see how Firespring can turn your print ideas into awesome marketing campaigns? Reach out to our print team today, and Katie and her team can show you how to start.