Most nonprofits and businesses feel like they are fighting an uphill battle when it comes to showcasing their brand.
Sound familiar?
You're not alone. Combine today's fast-paced digital age with the number of brands in the marketplace, and it's harder than ever to leave a lasting impression on your donors, volunteers or customers.
In fact, the average person in 2021 encounters an estimated 6,000 to 10,000 ads every single day. With the figures nearly double that of 2007, more than ever before, brands must create out -of-the-box strategies to bring its message to life.
Enter branded promo items—putting your logo or tagline on merchandise (this can be really inexpensive!) and delivering it to your target audiences.
But, it's much more than that. Promo items represent the only marketing tactic in your playbook capable of engaging all five senses.
Let's take a look at four benefits of adding promotional products into your marketing mix.
Delights your customers, donors and volunteers.
Enhances the launch of a new product, service, rebrand, etc.
Builds awareness of your brand and promotes education.
Creates palpable buzz.
Let's have some fun!
1. Promo items delight your customers, donors and volunteers.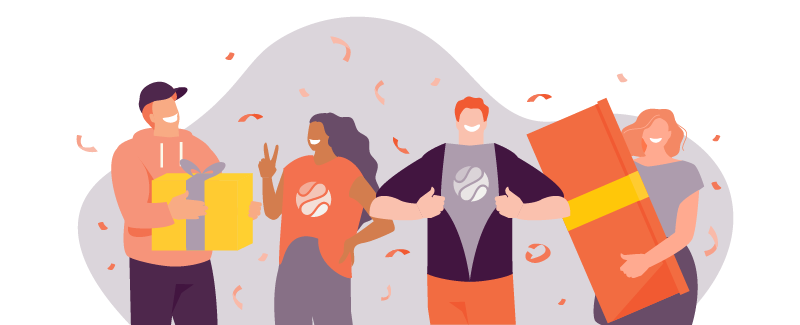 With the lack of human connection since the beginning of the pandemic, there's been a lack of personalization in most outreach efforts for businesses and nonprofits. Gone are the days where your target audience stopped by your location to say hello, to volunteer or to drop off a check. It's pertinent that nonprofits be cautious with their touchpoints now that this is the case, because it's possible to fall into a trap of transactional outreach.
A transactional outreach happens when a nonprofit or business reaches out its target audience simply asking for a donation, to purchase or to volunteer. The lack of value exchanged represents the problem. That's where personalization and branded promo comes into play.
Utilize a highly specific touchpoint such as a branded notebook and pen delivered in a direct mail piece to engage your top donors, volunteers and customers. This simple act will separate you from the conversation and allow you to give thanks in a different format than ever before.
2. Promo items enhance the launch of a new product, service or rebrand or announcement of an event.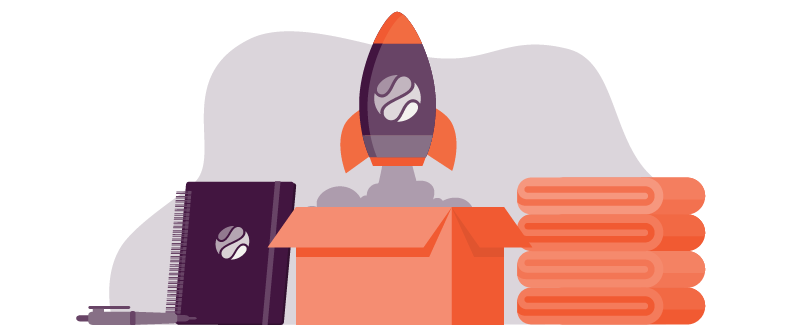 When launching a new product or service, rebranding or announcing an event, creating excitement must be part of your marketing strategy. Branded promo items allow you to send personalized marketing goodies to your top donors, volunteers or customers to make your announcement "official."
Speedway Motors in Lincoln, Nebraska, utilized this tactic perfectly, as the company sent personalized cookies, stickers, mugs and other items to clients and business partners when they announced their rebrand. But, it shouldn't just stop there.
Take it one step further by asking your audience to share photos of their gifts on social media and to tag your organization. This gives you user-generated content for the foreseeable future and spreads even more awareness about your brand. At the end of the day, if you are aiming to launch something new, branded promo gives you the platform to do just that with your targeted audience.
3. Promo products build awareness of your brand and promote education.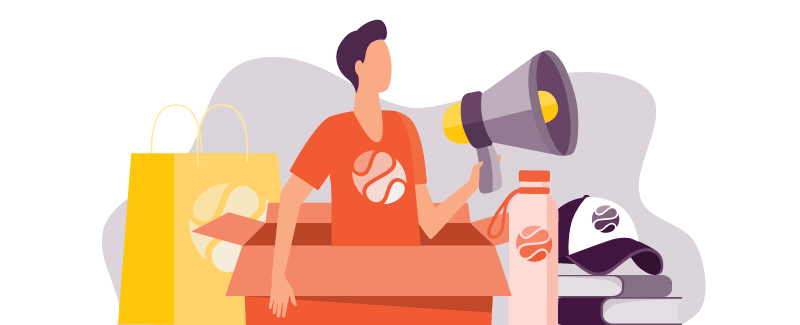 The more you can educate your current audience or prospects about your mission or why your organization exists, the better off you're going to be.
This is a great opportunity to do that while allowing your audience to have a little bit of fun while learning. Send something that your audience will get enjoyment from, then take the time to explain your mission or purpose to them.
You are more likely to gain people's attention when you bring something exciting for them to the table—a value generator.
For example, I'd be a perfect target for an organization to send a written letter about their mission attached to a set of golf balls. If I pick up a box in my mailbox that has a couple of branded golf balls, it's guaranteed that I will read the note attached to it. The same can be said for nice coffee mugs, notebooks or even a bottle opener.
So, take advantage of this opportunity to engage with your audience and have that conversation in a much more one-on-one style that will create a really good connection between your brand and your audience.
4. Promo products create palpable buzz.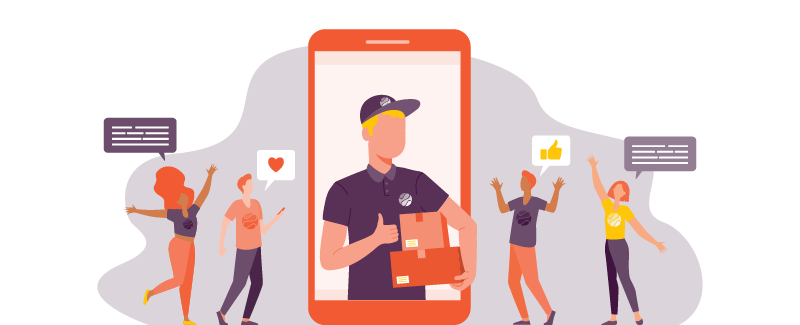 Buzz is gold for your organization. It's something that you can't get enough of. Especially when paired with reason No. 2 when you're launching a new product, program or brand or announcing an upcoming event.
You can send a branded promo box to an office or even to a home to create a feeling of excitement and joy about your organization. With that touchpoint, you will create buzz. There is an excitement to unboxing something that features a couple of branded goodies that your target audience will keep around the office. Speaking of keeping around, most branded promo items have up to 15 months of staying power (ASI), keeping you top of mind for a heck of a lot longer than other advertising mediums.
And if you send something that is both branded and valuable, your audience will utilize it. A perfect example would be sending branded golf balls to the individuals that signed up for your golf fundraiser event. The more hype that's surrounding your nonprofit or your business, the better off you're going to be. This moment represents another opportunity to tie in a social sharing component, where you can ask your audience to share their gift on social media and tag you in the post!
Bring your brand to life with promotional items.
Start including promo into your marketing outreach and watch your engagement (and loyalty) rise. We've helped brands make big strides with promotional items—from helping come up with the perfect products to creating unique ways to get them into your audience's hands. Start dreaming at promoplace.com/firespring and then give us a shout.