Want to make a great impression?
Think inside the box.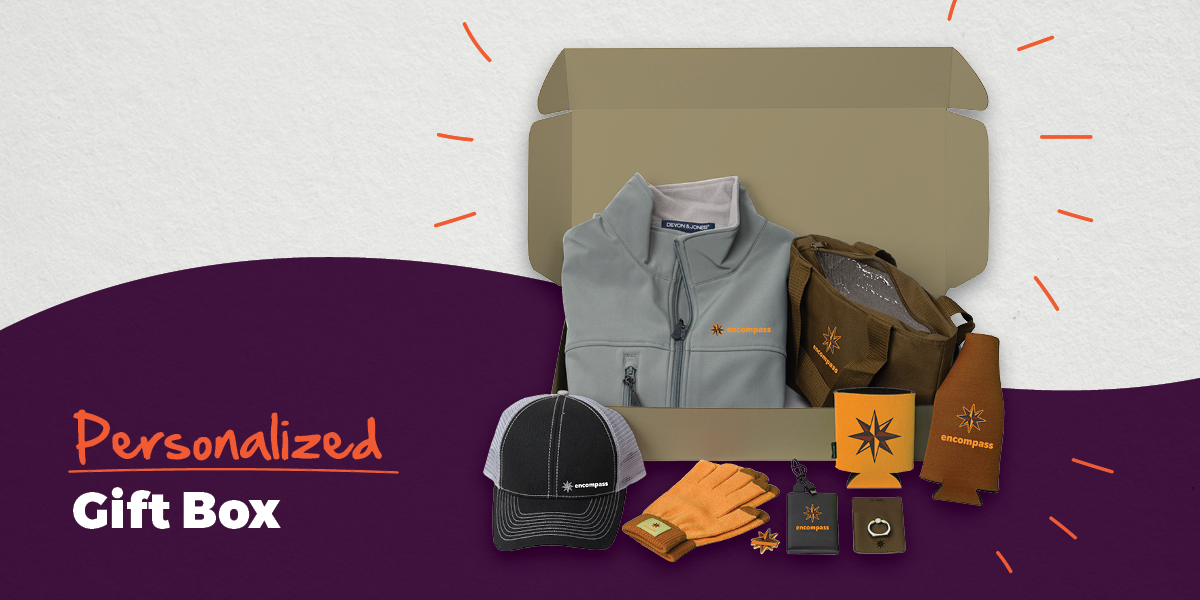 Show your customers that you care with a personalized gift box.
Who doesn't love a gift? Send your customers a gift "just because" to show your appreciation with some of their favorite goodies and some branded swag. Your customers will feel the love with these personalized boxes, branded inside and out and filled with items such as:
Apparel
Personalized stationery
Gift cards
Candy
Water bottles
Stress relievers
Mints
Tote bags
Many others!
Once printed and created, sending these boxes is a snap! We'll assemble the items and mail the box safely to your audience.
Get a quote today!
Send your info, and we'll get the ball rolling. Someone will contact you shortly for additional information to get started on your project.
What our clients are saying.
We have worked with Firespring for over a decade on our print, creative and strategy needs. Firespring's team is creative, professional, responsive, flexible and smart. They have helped us elevate our marketing and build a brand we are extremely proud of. Your deadlines will be met, even when they're impossible. You've got an entire team of well-informed, capable Firespringers working for you on every project so the ball never gets dropped. Your priorities become their priorities because they truly care about your success. The Firespring team offers the amazing ideas, resources and expertise that every marketing department needs.