BigIron is a Saint Edward, Nebraska-based hub for online agriculture auctions. We recently helped them streamline online ordering with a site that put the power of ordering into the hands of their sales reps—a tool that simplified the process for everyone.
What they needed.
BigIron asked us, "What's the best way to boost brand recognition and brand loyalty through our network of sales reps?" Our answer: an online store with branded promo products.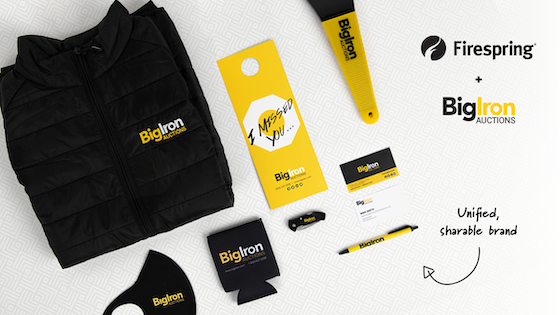 How they're doing.
Fantastic—because their field reps have easy access to a wide variety of items that connect to each of their customers in the right way. This means that BigIron will never run low on promo products because they can manage their supply on their own. This user-friendly print portal allows BigIron to place new orders, request estimates, manage inventory, view proofs and more—all from their online account.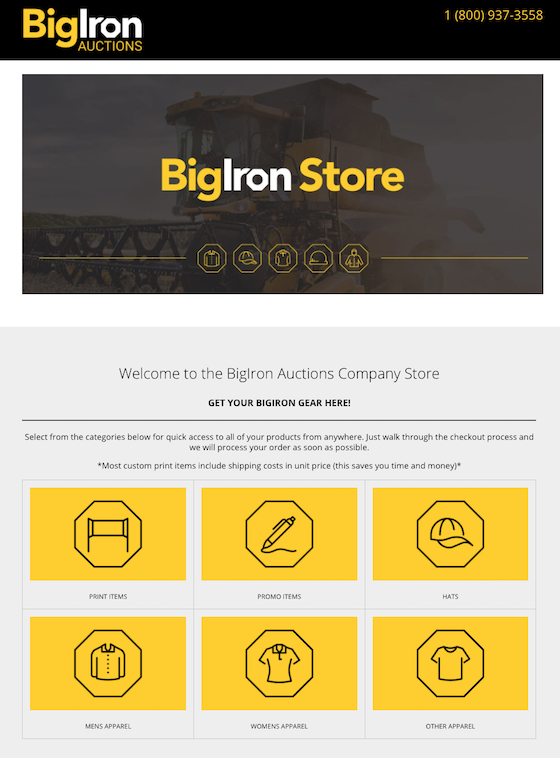 Now, let's bring it back to you.
A print portal is like having your own private website within our website that makes it easy for you and others in your company to place orders. We can also set up an online store for your own employees to order branded swag and printed materials, like business cards and marketing materials. This saves you a bunch of time and hassle, so you don't have to manage all those requests.
Think of your portal as one handy location where you can:
Place orders for branded collateral from your own personalized catalog.
Create a customized storefront with promo items and apparel curated for your business.
Approve your order(s) and view your order history.
Make payments.
Request estimates.
Send files and view proofs.
Track inventory.
Ready to streamline online ordering?