The power of print marketing is undeniable. For starters, it builds credibility and trustworthiness. One U.S. survey found that 76% of respondents said they trust the ads they receive in the mail. Only 25% said they trust online pop-up ads. (MarketingSherpa)
Not only that, but print marketing materials can increase retention and capture attention. People read more slowly when reading text on paper versus skimming a web page. Studies also show that readers achieve higher rates of recall and retention when reading print as opposed to digital.
Plus, printed materials provide a multisensory experience! You can create a deeper emotional impact with print because it engages several senses. Your audience can see colors pop, feel the weight and texture of the printed piece, hear pages crinkle and even smell the ink. There are some feelings you simply can't evoke with a digital piece!
Now that we've established several benefits of investing in print marketing, let's talk about how you can use this tried-and-true method to both grow your business and retain current customers.
Know your audience.
If you don't know who you're trying to reach, your messaging will suffer from the get-go. Start by asking yourself simple questions about your audience. Who are you targeting? What does the customer want and need? What types of messaging does your audience respond well to?
Understanding who you're sending to will set up the success of the entire campaign. You'll develop a message that not only resonates with your target audience, but also clearly communicates how your business can help your customer achieve their goals.
Capture their attention.
Act fast! Your audience's attention span is short, so the first thing they see is important. Draw them in with a compelling headline, enticing them to read more.
Speaking of a compelling headline, you can elevate your direct mailer with personal touches like variable data printing. This tactic allows you to personalize headlines and other aspects of your mailers, creating targeted 1:1 communications without drastically increasing the price per printed piece (say that 10 times fast!). You can customize text, color, images and graphics based on what you know about your customers. At Firespring, we've seen campaigns experience a boost up to 10X when variable data is at play.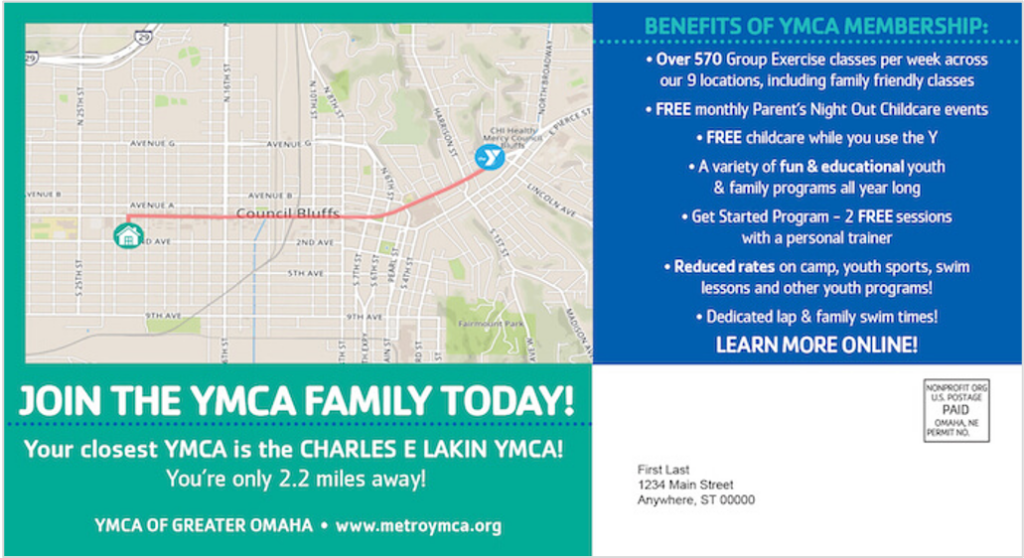 Just because it's a printed piece doesn't mean you can't involve multimedia! One cost-effective way is to utilize QR codes. You can incorporate video in print with QR codes and custom URLs that recipients can scan and access with their phones, leading them to a landing page, video or other multimedia.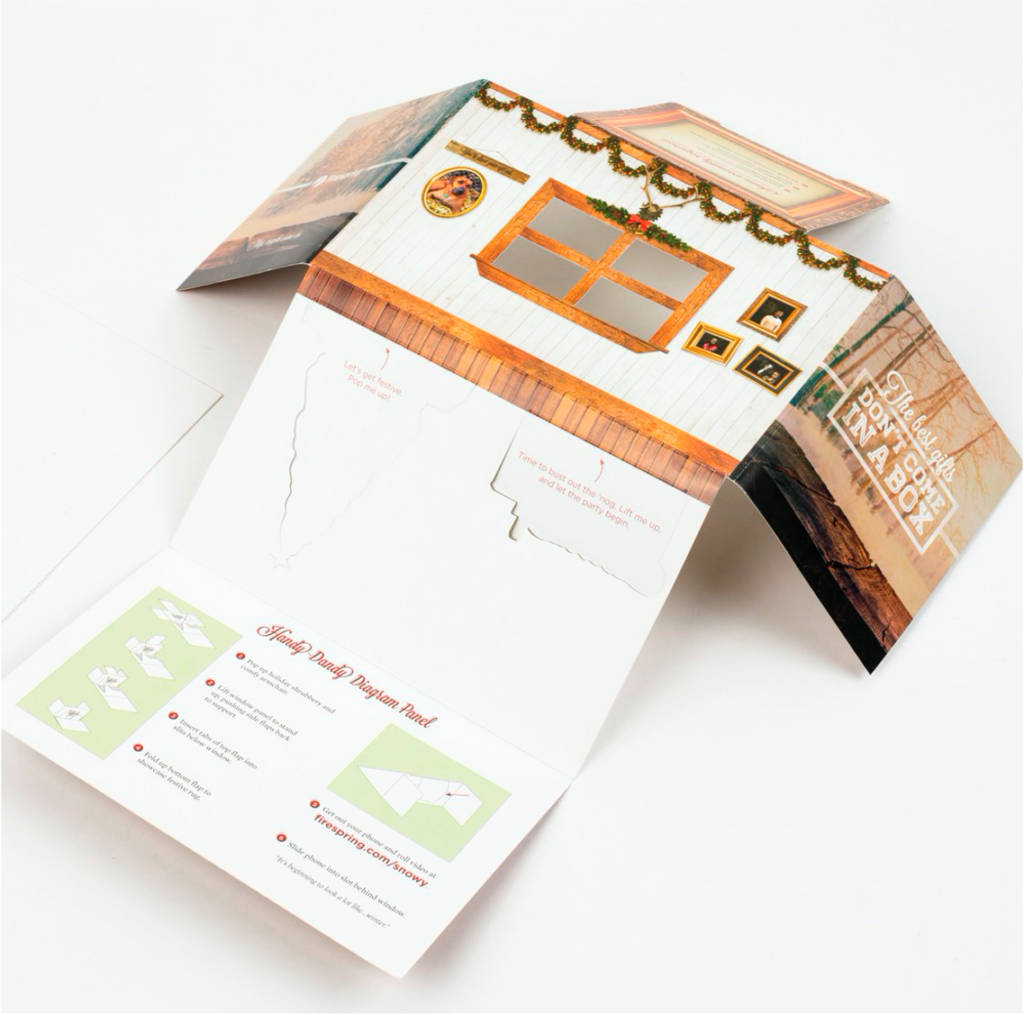 Another way to grab your audience's attention is to think outside the box (or envelope!). Dimensional mailers stand out and make an impression that lasts. Think die cuts, custom packaging, oversized envelopes, interactive, promo items, unique folds and pop-ups. If it stands out in the mailbox, it's sure to peak the interest of your recipient.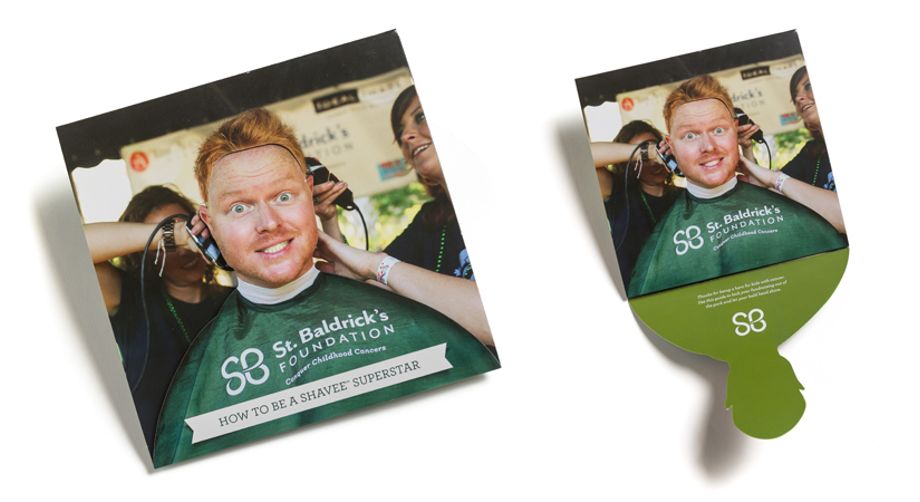 Past the look of your mailer, make sure to highlight your key benefits in a simple, clear message. The look of your mailer is what will capture your audience's attention initially, but your message is what holds them.
Include a call to action.
Now that you have their attention, it's time to direct your audience with a strong call to action. Tell them exactly how to acquire the benefits of the products or services you're promoting.
We recommend you direct people to a landing page on your website with a URL or QR code to give your audience a quick path to your site. Once they make it to your landing page, they can fill out the form where you will collect their information.
This sets in motion the next steps toward providing your products and services and allows you to collect important information about your current or potential customers.
Enhance your marketing.
Sure, this is an article singing the praises of print marketing. However, some things are meant to be together. Just like peanut butter to jelly, digital efforts are the complement to your printed efforts. Marry the two mediums to increase your reach, engagement and overall campaign effectiveness.
You can also consider boosting your email subscriber list with business cards. The power of business cards as a marketing tool is often overlooked. Did you know that many people really do keep the business cards they get? They hang on to them so they can reference them when the moment is right. Make your business cards both unique and eye-catching, as well as practical and useful with a link to a webpage where your audience can sign up for your business' emails and e-newsletter.
Track your results.
The final step to ensuring your printed campaigns are working for your business is to ensure you are getting results. You can track printed pieces by using custom phone numbers, landing pages, discounts and coupons and Google Analytics. Ask your customers where they heard about your business so you can continue to enhance your marketing efforts and use the right mediums.
Now that you have the keys to the art of printing your way into customers' hearts, it's time to take it a step further! Download your 5 Easy Ways to Marry Print and Digital Marketing cheat sheet. If you're ready to dive into the world of printing, let's chat about your next project today.