Whether you're planning to head back to trade shows this spring or are holding off until summer, start preparing to make a splash. Your professional presence means in-person conversations and connections, opportunities to attract new customers and a chance to build buzz around your business.
Plus, did you know: 82% of trade show attendees have the authority to buy. (CEIR)
This means you get to rub elbows with the people who hold the pocketbook—if that's not a chance to put your brand's best foot forward, we don't know what is.
Gear up for trade show season and create the best experience possible by focusing on these three:
Signage and Display Graphics
Think bright colors and bold graphics, baby. Reel attendees into your space by creating an open and inviting trade show booth incorporating stand-out colors, movement and sound. If possible, create an area where visitors can chat with a salesperson or company rep comfortably. Firespring can help you create your portable, pop-up or tabletop setup to make your trade show booth the main attraction.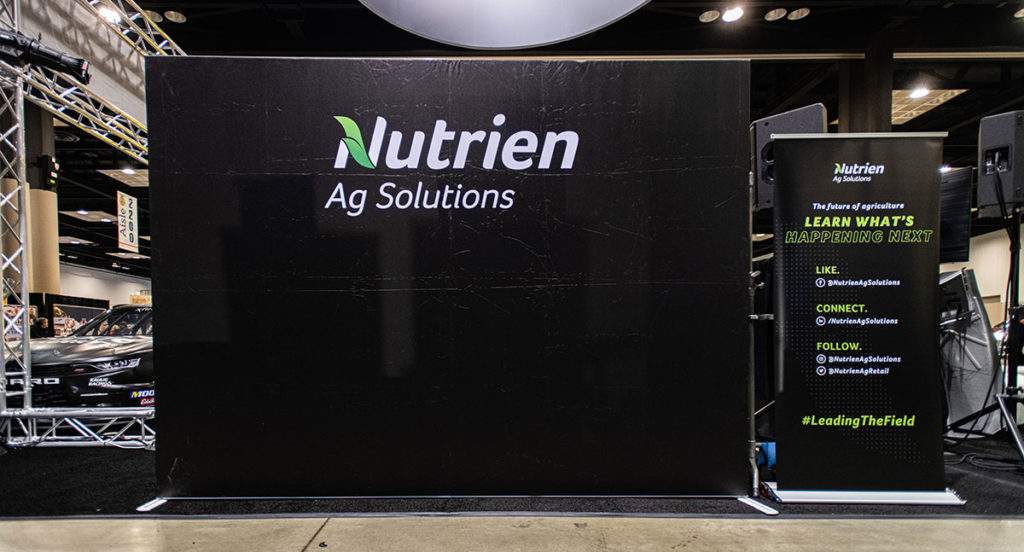 Trade Show Booth Materials
Once your customers step onto the trade show floor, it's sensory overload—many brands are competing for attention all at once. Put your main messages in writing and create takeaways so people remember you. Printed brochures, flyers, product guides, postcards or packets of materials let customers take you back home with them so they can dive deeper or reach out for more information later.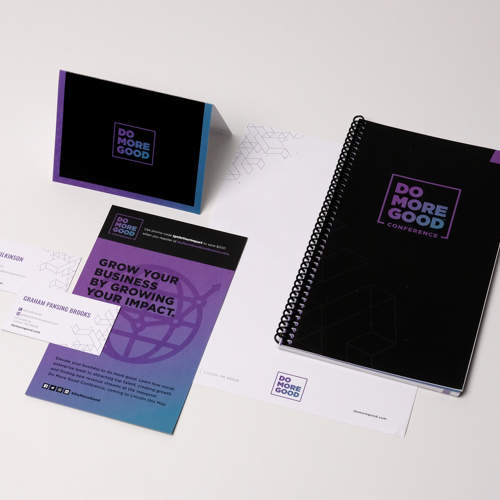 Branded Promotional Items
Everyone loves free swag, and a memorable trade show giveaway can keep you on people's minds—maybe even make you the talk of the trade show. Fridge magnets and branded pens are cool, but also think outside the typical promo items: branded lollipops, reusable grocery bags, small hand sanitizers, phone screen cleaners and lip balms. Brand your trade show giveaways with your name and logo, plus add contact info if possible.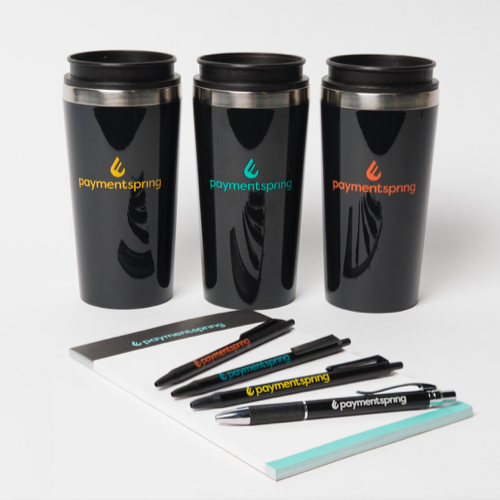 Let's get your booth and trade show materials ready for showtime—Firespring's trade show and printing experts have everything you need to gear up for trade show season.
P.S. If your head is swimming with a bunch of to-dos, be sure to download our nifty Trade Show Checklist to stay organized and keep everything in check.