As the region's most experienced commercial printer, we think in ink.
From business cards to window graphics, we've got your back with high-quality, high-definition and even heavy-duty printing services. With digital printing and state-of-the-art industrial press equipment, we can print on materials as basic as paper and as unique as metal. And if you're looking for street cred, we're filling up our trophy shelves with heavies on repeat like Printing News' #1 Top Shop and #1 Quick & Small Commercial Printer.
Take a look at seven different ways you can use print marketing to win over your audience.
1. Brand Identity Packages
If your name is on it, it needs to look good—that's why we create custom brand identity packages to unify your marketing materials. From stationery and booklets to manuals and business forms, every printed item is a chance to reinforce your brand.
Presenting a brand consistently across all platforms can increase revenue by 23%. (Forbes)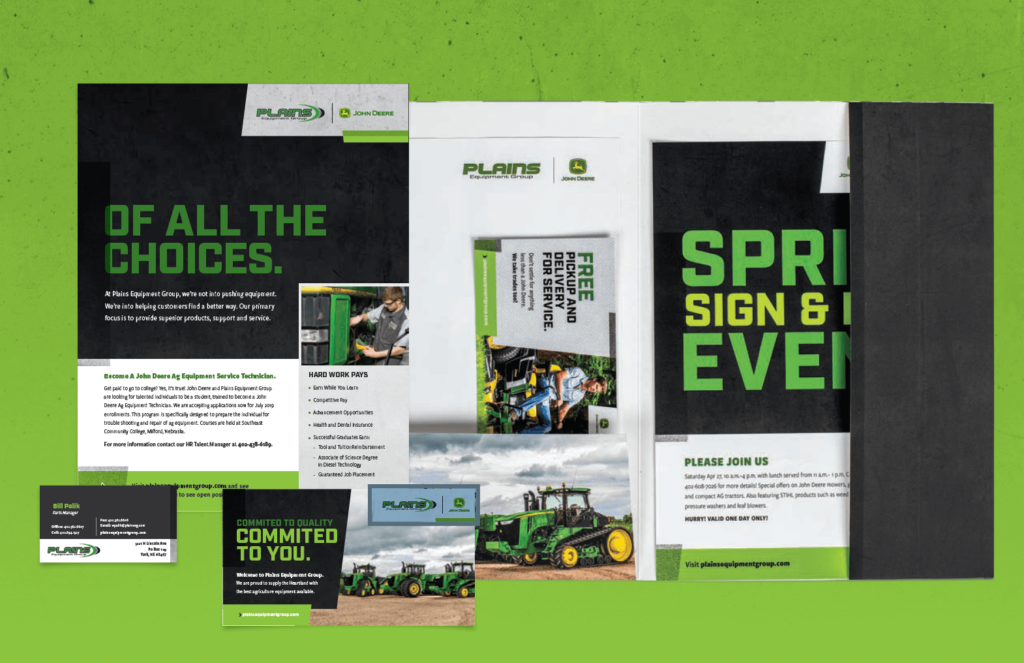 2. Direct Mail and Marketing Materials
Direct mail is one of the most effective and profitable ways to reach out to new and existing clients. We'll help you design, print and fulfill your direct mail campaign, using variable data tactics to get more customers paying attention.
70% of consumers say direct mail is more personal than online interactions. (Small Business Trends)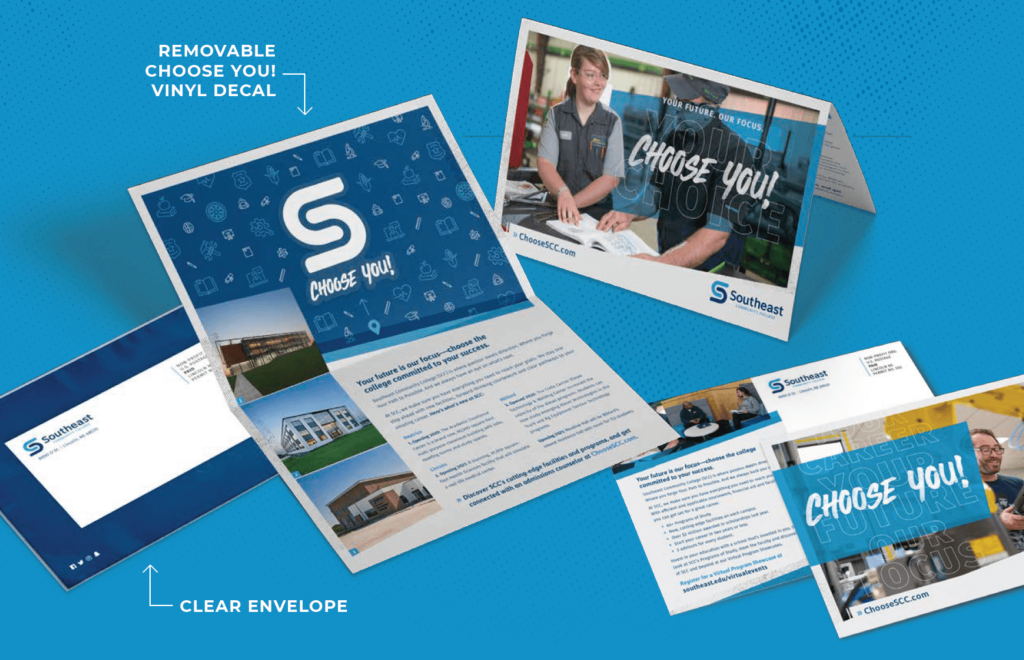 3. Signage, Posters and Displays
To get your name out there, shout it from the rooftops. Let us help you create and print signage, posters and displays on all kinds of materials—vinyl, wood, metal, glass and more.
68% of U.S. consumers believe signage reflects the quality of an organization. (Mvix)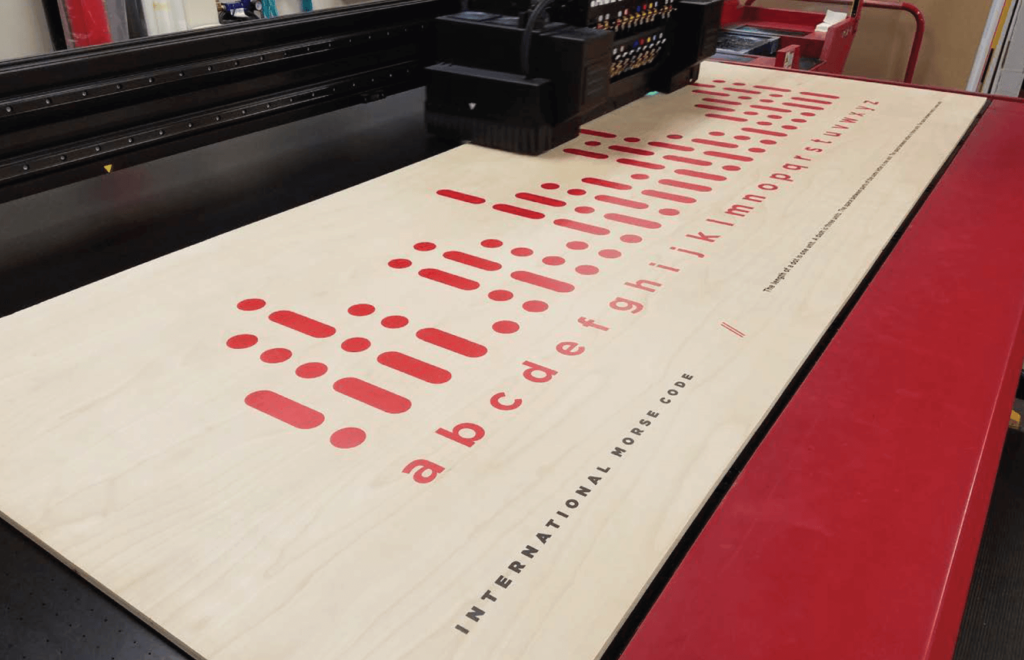 4. Event Promotion Materials
Get jaw-dropping design, smart event promotion strategies and high-quality event marketing materials that make your attendees feel like the life of the party.
79% of U.S. marketers generate sales using event marketing. (Statista)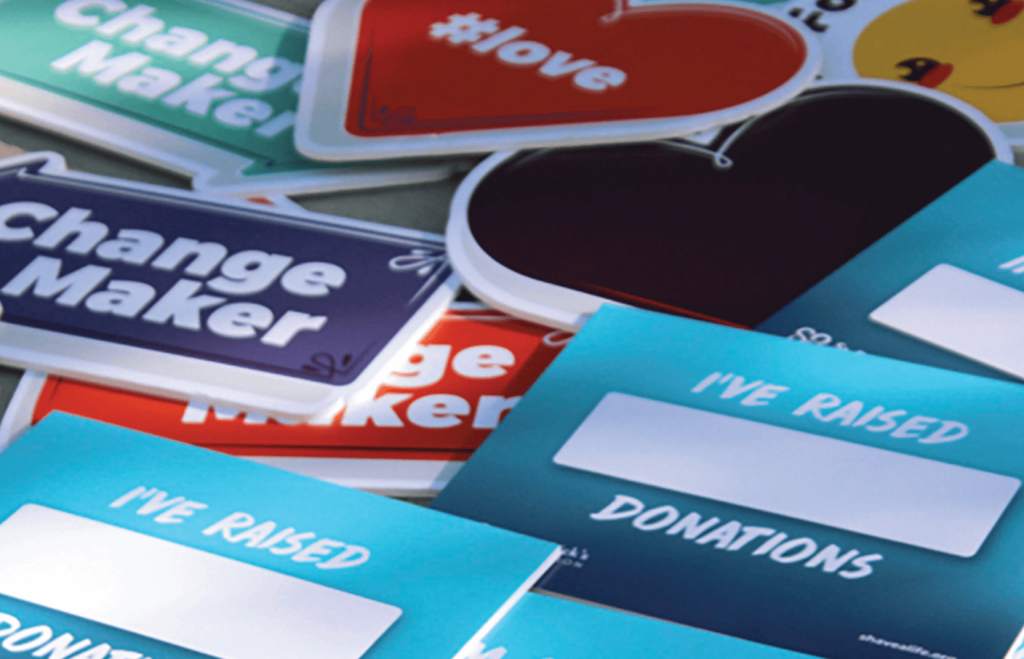 5. Promotional Products and Branded Apparel
Call them giveaways, call them tchotchkes (we don't because that's really hard to spell), but whatever you know them as, they are a great way to keep your brand top of mind.
After receiving a promotional product, 52% of people will do business with the advertiser. (PPAI)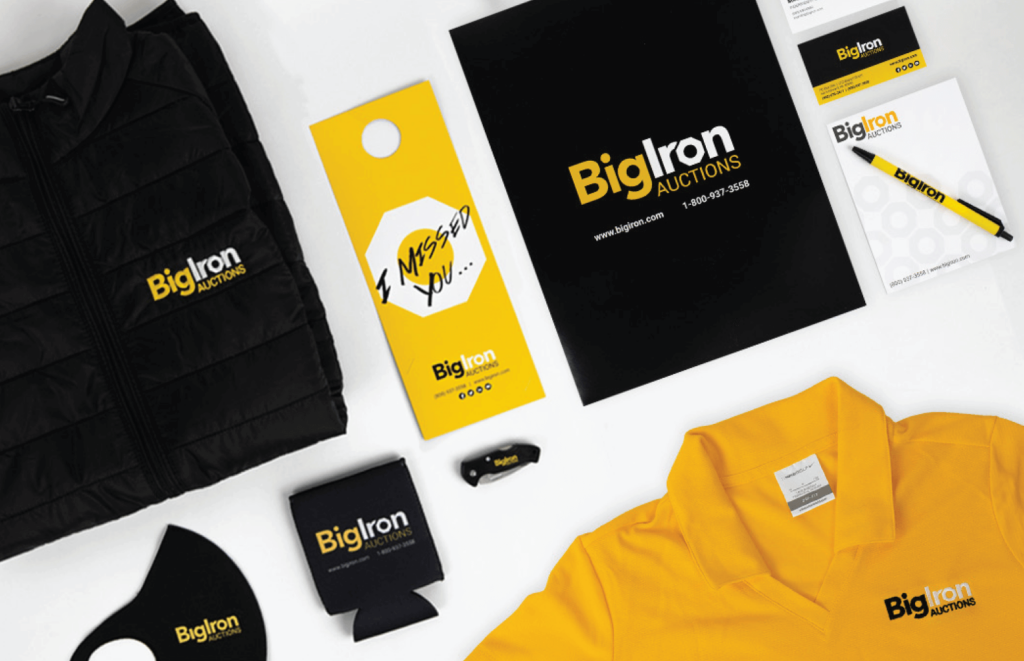 6. Trade Show Displays and Materials
Want people to pay attention? Thoughtfully plan the look and feel of your trade show display to make people care about what you have to say at your next conference or convention.
34% of exhibitors believe high-quality swag and giveaways drive more traffic to their booths and displays. (Midas Promotions)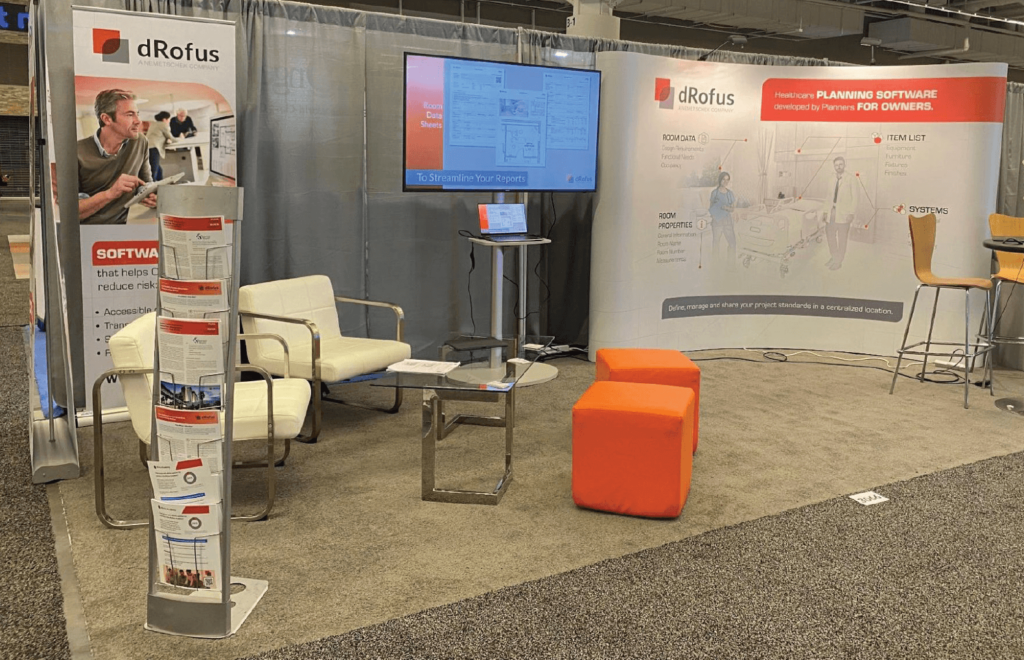 7. Graphic Design and Fulfillment Services
Look no further for a printing company with complete design and fulfillment services. With our extensive team of creative and printing professionals, you can take your projects from concept to completion. Reduce expenses and free up internal resources with our collating, assembling and packaging of all your printed, trade show and promotional products. We can even manage your inventory and help you save on storage space by housing all your materials in our warehouse.
Online campaigns will be 400% more effective when combined with print marketing. (Top Media Advertising)
Shout your brand from the rooftops! Or the mailbox. Or the side of your vehicle. Wherever you want to turn heads, tap our experts to deliver the most eye-catching, attention-grabbing printing possible. Bring your next big idea to life.