June 29 marks National Camera Day—it commemorates photography, the camera and the many inventions which have brought us to modern photography and videography practices. From dry plates to film to modern digital photography and the advent of the cell phone camera, photography is one of the first major steps society took toward creating the highly visual culture we live in today.
To honor the legacy of Camera Day, we're talking a bit about the custom photography and videography process here at Firespring. To do so, we sat down with Dustin Wilbourn and Adam Schollmeyer, producers on our motion and sound team, to talk about the tools and procedures they use to capture everything from custom website photos to short informational videos for social media.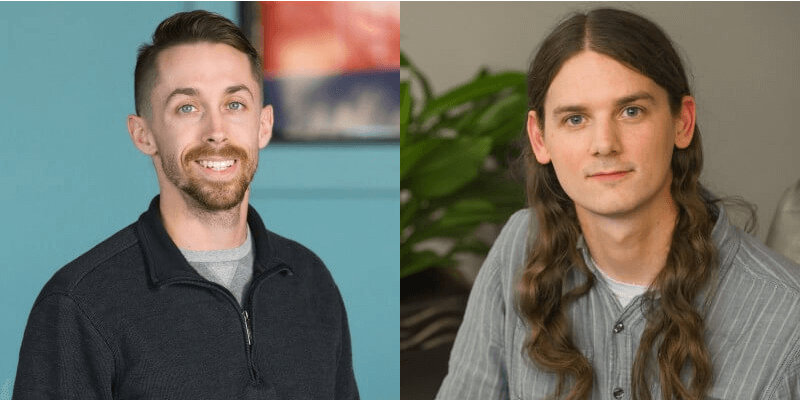 What was your background before coming to Firespring?
DW: I'm a Lincoln High graduate and took some classes at SCC, but I really just networked my way to this job. A friend from high school told me about the opening and I've been here ever since.
AS: I went to the University of Nebraska–Lincoln. After bouncing around majors, I settled into advertising and public relations with an eye on the photo/video aspect of the creative side. I first found my interest behind a camera filming music videos for friends.
What's your favorite subject to capture?
DW: I really enjoy product photography. I like the challenge of highlighting things about an item in the least possible number of photos.
AS: I love photographing architecture and landscapes—there's no pressure from the subject, no posing, just figuring out your shot and what mood you want to convey. As far as video goes, I enjoy filming anything with a storyline and mimicking shots from my favorite movies.
What's the process for choosing your shots, whether for custom photography or videography?
DW: I look for where the action is happening, then make point-of-view adjustments for the lighting and background of the scene. I spend a lot of time overshooting until I've exhausted my ideas for that shot or video clip. I plan ahead by doing the tough stuff first and grouping similar types of shots together.
AS: For photos, it depends on the subject. I'm usually looking out for leading lines (a compositional technique intended to use lines to draw viewers' eyes toward the main focus of a photograph) and work from there. The same goes for video—everything really depends on what we're trying to convey.
What kinds of equipment are you regularly using in your job?
DW: Blackmagic and Nikon Cameras. Sound Devices field audio recorders. Rode, Shure and AKG Mics. Loads of different types of lighting, from continuous lighting to strobes with a variety of light modifiers. There are a lot of moving pieces in a typical shoot.
AS: My fluid head tripod goes with me on every shoot because I'm constantly working in the horizontal/vertical pans. It's the one thing I never leave for a shoot without (besides my camera).
Talk about the different strategies you have on shoots. For example, the difference between working on creative social media content and capturing images for websites.
DW: The fun thing about this job is every shoot is different. I approach each job as a unique opportunity to make our clients look awesome.
AS: Creating creative social media content allows me some flexibility in how I shoot things. Generally, I just go crazy with different angles and lenses as I narrow down what works and what doesn't.
When it comes to custom photography for your website, it can be a challenge depending on the client, what they do and what they need. The way I frame things is different from other forms of digital photography because I have to ensure text can be added over the image and there's enough breathing room so it can be cropped in whatever way best fits the website.
For video, different types take more planning. If it's informational, we rely on the script to be written and fill in the blanks that way. With an event recap video, I normally take the "fly on the wall" approach while filming, eventually narrowing down the clips to the best of the best in post production.
What are some of the ways you ensure quality on a shoot?
DW: Being a perfectionist helps. A strong fundamental knowledge of light and the gear involved helps even more. I tend to overshoot my subjects which helps me end up with quality content.
AS: The key is not to rush anything. I plan ahead so I can take my time on each shot to get different variations and angles of everything I have to capture.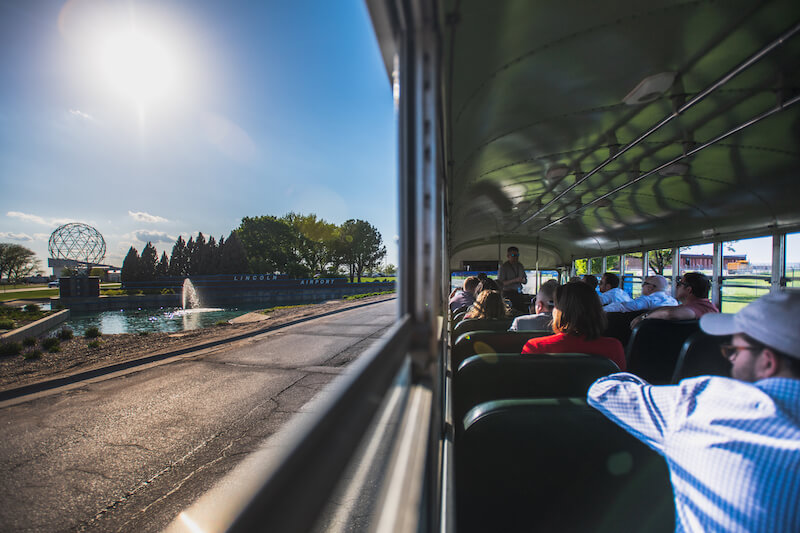 How does motion and sound fit within the larger creative team?
DW: We are here to turn the creative ideas from the creative team into reality. We translate ideas to technical processes with a creative flair.
AS: A lot of the creative team's clients need photo or video services, so we do that. But seriously, the type of project often dictates everything from what kinds of shots we take to the edits we make.
Explain a recent project you've worked on where you think your contributions really helped elevate the project.
DW: I was tasked with photographing every little part to a riding lawnmower. It ended up being 4,000ish parts—even for a guy who loves product photography, that's a lot. My attention to detail and consistency really came in handy when completing the post production to the images.
When dealing with such a high number of images that need to look consistent, you really have to pay attention to the small things and try to shoot things very consistently to ensure the post-production process doesn't take forever. Lighting and making everything look nice before the camera's even on helps a lot in that regard.
AS: One of our clients wanted a fun series of training videos that went beyond the traditional informational format. I was able to add a professional project management strategy that took the story written by the client and shaped it into the best possible product.
What's the toughest part of your job? What about the most rewarding part?
DW: Pre-production and wrangling other humans—that's the tough part, and also probably the reason I like product photography so much. Revisions, too, because I get very protective of my work at first—but then I realize, in most cases, the revisions will make the project better. It just takes time to see the changes subjectively and not take them personally. The general problem-solving nature of my job is what I like the most—it's really rewarding to overcome the obstacles and turn a great project in to our clients.
AS: The toughest part is staying up-to-date with current styles and technology. This market is ever-changing, and there are always different strategies to pull something off. But I get to do what I love every day and have a supportive team that's always ready to help me improve, so that's the most rewarding thing for me.
Looking for a duo that can take your project from blasé to brilliant? These are your guys.
Talk with us about your creative vision.
Visit our careers page and join our team of creative experts.