Social distancing may still be in place, but don't let that stop you from reaching out. How are you doing lately at letting your customers know how much you appreciate their business? Customer retention is a big deal, especially if you're like many business owners and want to turn 2020 around to make the second half a better half.
The importance of customer appreciation.
You probably know this, but let me be clear: It's more cost effective to keep your current customers than to find new ones. You don't want to get caught with a revolving door on your business, so to speak. According to Bain & Company, "Increasing customer retention rates by 5% increases profits anywhere from 25% to 95%." Of course, new business is important, but if you spend all your efforts on gaining new customers and none on customer appreciation, you can find yourself with a lot of "one and done" sales and very little repeat business.
This is why smart business owners are always asking themselves, "How can I keep my customers coming back?"
How you can show appreciation for your customers.
Let's start with this: Good customer experience is crucial. American Express states, "U.S. consumers are willing to spend 17% more to do business with companies that deliver excellent customer service." Expressing appreciation for your customers is one of the most effective ways to give your customers an experience that'll have them coming back for more and build that ever-important customer relationship that's so valuable.
So, there's social media—that's a great place to engage. You can send email messages, also a nice way to stay in touch and keep customers updated. You can offer promotions; everyone loves to save money. But what if you could go above and beyond all the typical tools and channels and let your customers know you care in a more customized and, to be honest, exciting way with something more personalized that will stand out and stick with them?
Knock customer appreciation out of the park.
We've got the perfect idea: Share the love with personalized gift boxes.
At Firespring, we can help you craft the right message, create the right branding and choose the most appropriate items to send in a box that says, "I appreciate you."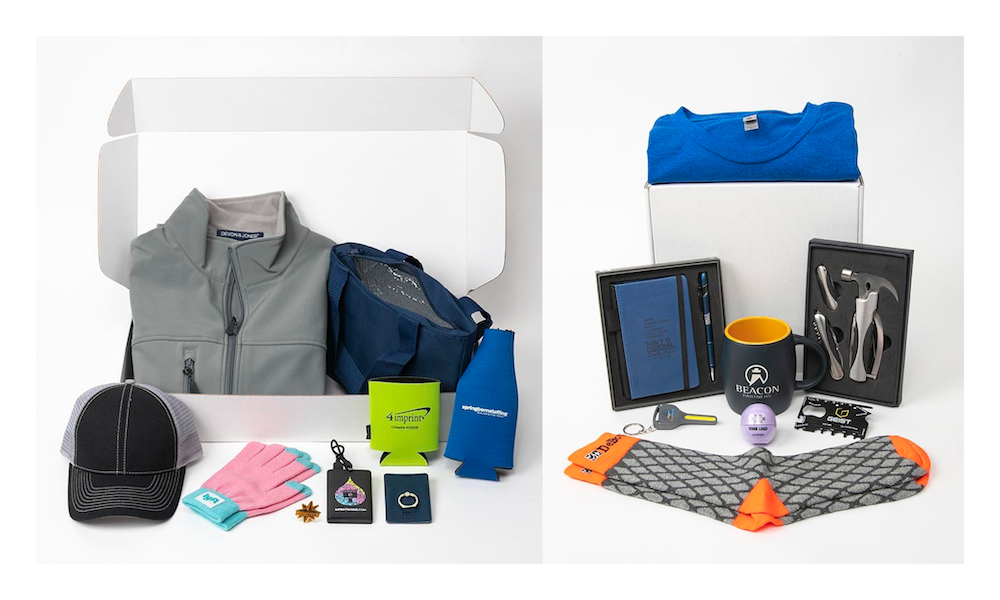 It's easy: You simply choose a theme, customize the box for the recipient (or occasion), make sure it's all branded properly inside and out (including your organization's logo) and let us mail it for you, safely and securely (and sanitarily).
Need help thinking inside the box? Here are a couple ideas to get you thinking about what your customized box could look like:
Self-care: Candle, lip balm, notebook, pens and a facemask.
Happy hour: Glass, cocktail ingredients and snacks.
Movie night: Popcorn, a popcorn bowl and a gift card to a streaming service.
Home office (more appropriate now than ever): Pen, sticky notes, mug and a laptop sticker.
Holiday: Hot cocoa packet, candy cane, cookie recipe (on a branded card) and mulling spices.
A little appreciation goes a long way. Give your customers beautiful, personalized boxes with custom branding, inside and out, and filled with on-point materials for any occasion. We'll help you from start to finish and be sure your boxes get in the right hands at the right time.