Define your marketing goals and methods to engage and activate your audience.
Make your dollars work harder for you with a tailor-made plan that gets your marketing tools and channels working in sync and firing on all cylinders. A strategic, integrated marketing strategy accomplishes infinitely more than operating each channel in a silo. Let's create a winning game plan for success.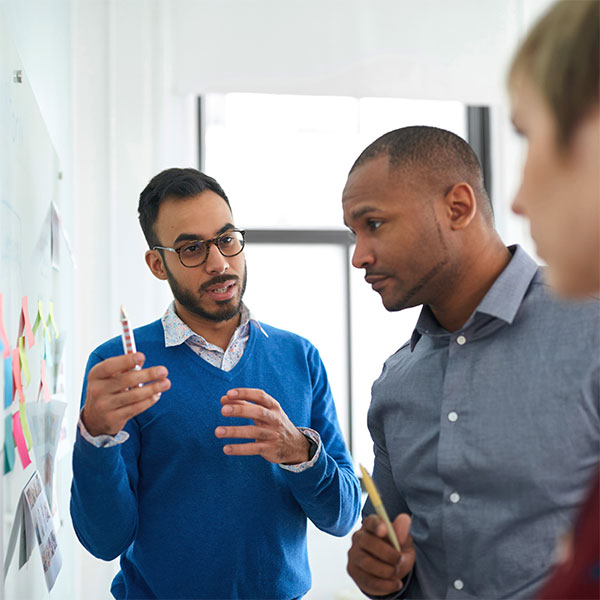 From market research and analysis to audience personas and campaign goals, create an actionable roadmap for success.
With a strategic marketing plan from Firespring, you'll get every member of your team aligned with common goals and identify where to reach the right audience with the right messages at the right time. A well thought-out game plan to orchestrate and define marketing efforts is your key to winning.
As part of your strategic marketing plan, you'll get
Analysis of your current marketing efforts.
Market research to establish a winning market position.
Customer personas to identify your ideal target audience.
Defined marketing goals that support your organization.
Recommended marketing campaigns to achieve success.
Available marketing tools and channels for implementation.
Dependencies and risks to achieve your goals.
Start your strategic planning project today.
The best teams don't succeed by talent alone; they develop a strategy that gets them all working together with a common mission: to kick butt and take names. Let's get your marketing efforts in sync and create a strategy that's all about winning.
What our clients are saying.
Etiam id est eu ligula tincidunt interdum. Phasellus enim est, hendrerit quis ornare in, ullamcorper a purus. Donec bibendum ex gravida, ornare magna at, maximus tellus. Nulla aliquet sem eget leo placerat suscipit ac a massa.
Need a partner to help execute your marketing strategy? Our commercial printing and marketing services teams can help.
When you work with us, you're getting far more than just a marketing agency. We offer commercial printing and teams of experienced content writers, designers, photographers, videographers and web development professionals to help you fulfill your variable data direct mail projects, implement your marketing campaigns and build your website to establish a comprehensive brand experience for your target audience.