The Partnership with Evol Empire Creative Establishes Firespring as a Top-Tier Print, Marketing and Digital Agency
LINCOLN, Neb. — November 16, 2018 — Firespring, a Nebraska-based print, technology and marketing agency has acquired digital agency Evol Empire Creative. The combined talent strengthens Firespring's digital and creative expertise, delivering its clients unmatched strategy with measurable results.
Firespring and Evol have long been known as power players in the interactive space, making the acquisition a natural fit. Evol's knowledge and creative experience will move Firespring forward in its digital prowess.
"Firespring's acquisition of Evol Empire Creative demonstrates our continued commitment to remain one of the region's best print, marketing and digital agencies. This newly combined team only intensifies our expertise through smart creative and marketing that is nimble and stays ahead of the digital curve," said Firespring CEO, Jay Wilkinson.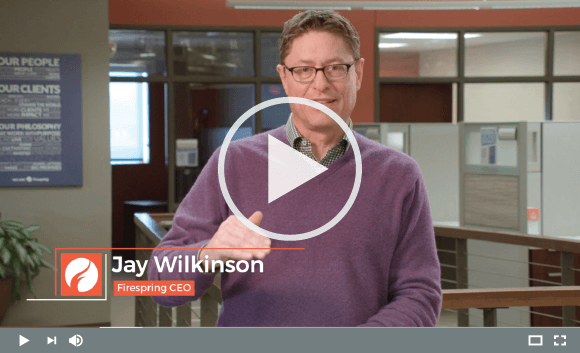 "Evol is stoked to be joining a company that not only shares the same strategically creative passion, but is also deeply devoted to creating positive impact in our community. This partnership doubles down on our promise to deliver our clients leading-edge, results-driven work," said Evol CEO, Andrew Tuzson.
The acquisition of Evol is effective immediately and its team members have fully integrated into Firespring's Lincoln headquarters, offering uninterrupted collaboration and service for both Evol and Firespring clients.
For more information about Firespring's acquisition of Evol, please visit www.firespring.com/evol.
ABOUT FIRESPRING
Firespring provides printing, marketing, software and strategic guidance to thousands of brands, businesses and nonprofits in all 50 states and on five continents. We are proud to be nationally recognized as a top workplace and a global leader in generating positive community impact.
ABOUT EVOL EMPIRE CREATIVE
Evol Empire Creative was founded on a mission to produce the highest quality work for every client on every project.