Today's blog comes from our very own Sharri Gregg, client training specialist, here at Firespring. Her compassion toward others is usually apparent through her work with our clients but also shines when volunteering and giving back to the community. Read about all she does to support a local organization, CEDARS.
Christmas lights, snow and family traditions are three of my favorite parts of the holiday season. I've spent my whole life loving those things during the holidays, and they've brought me endless amounts of joy, warmth and love throughout the years.
It's tough to know that not everyone has been that lucky. It's even harder to think about the kids right here in our community that aren't surrounded by their family and don't have the opportunities to enjoy the comforts I've grown to love, especially during this time of year.
Luckily, I'm surrounded by people at Firespring who want to make a difference as much as I do. And that is a comfort in itself.
Firespring has had the opportunity over the last several years to bring joy, warmth and love to children in the Lincoln community who may not get to experience the excitement of the holidays that many of us take for granted. We have helped out many organizations over the last few years during this giving season. And this year, we have the opportunity to brighten the lives of more than 50 children and families from CEDARS through our giving tree.
CEDARS created 50 ornaments, each with a child's age and a wish list item, and we placed them on our giving tree. Firespringers then choose an ornament and hit the stores to go shopping. In less than a week, every single ornament was claimed.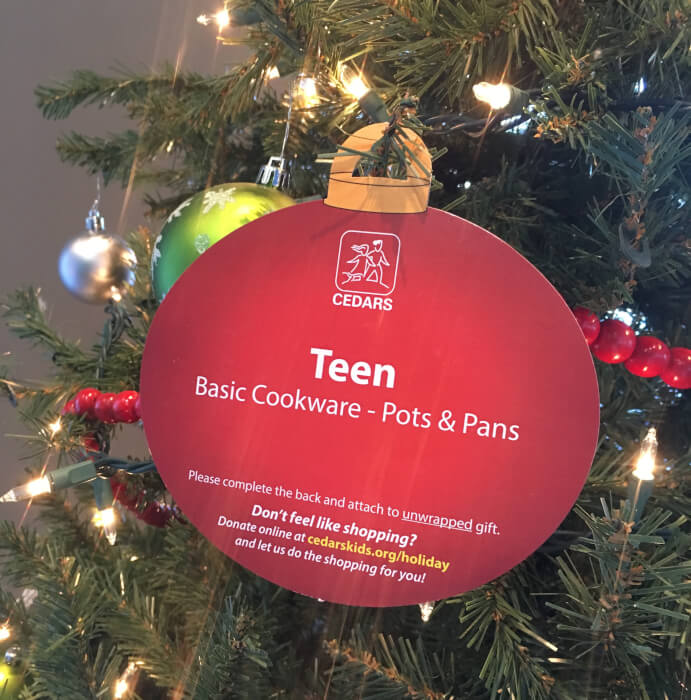 What's even more magical to me is how many people asked if it's okay to get more than just one gift for each child. Seeing those ornaments disappear so quickly and feeling the love my teammates have for the kids they may never meet is truly what this season is about.
Besides watching the gifts fill our entrance at Firespring, I always thought that choosing an ornament and purchasing the gift was the best part of our giving tree project. This was until two years ago when I had the opportunity to be there when the gifts were delivered to one particular family. Watching their 6-year-old daughter's reaction brought tears to my eyes. When she neatly unwrapped her gift, being careful not to tear the pretty wrapping paper, she discovered a new outfit and a doll wearing matching clothes. She exclaimed, "I didn't think I was getting anything, and this is everything I wanted! I love Christmastime!"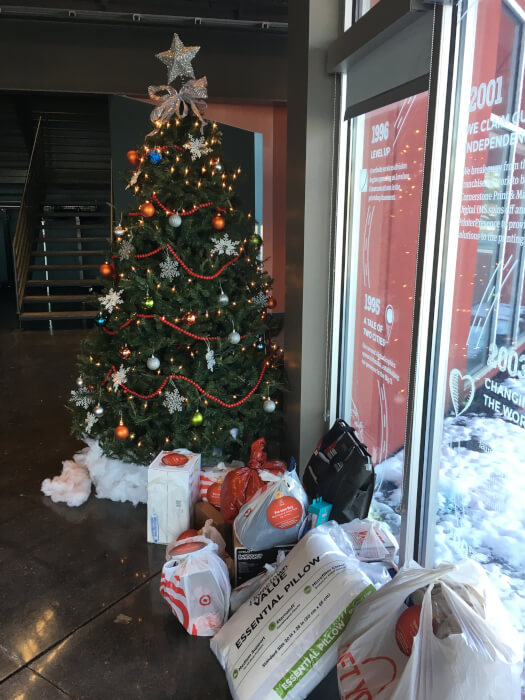 CEDARS is dedicated to providing safe refuge to children and youth who have no other safe place to stay. What started with the generosity of Reverend Charles and Alberta Danner who opened their home to one little boy in need has grown into an organization supporting hundreds of children and families in need each year.
This holiday season, nearly 250 young people will find safe refuge with CEDARS because they have no other place to spend the night. Join Firespring in making an impact by visiting their website and learn how you can make a difference.