You may not be hosting in-person events right now with hugs and handshakes. But, you can still give your registrants something to get their hands on. When you host a virtual fundraiser, bridge your physical and digital worlds by sending branded swag to promote and enhance your next virtual event.
Here are some ideas for how to weave customized promotional products into your next virtual fundraiser to make an even bigger impact.
Before the big event.
Send a direct mailer to communicate the details about your upcoming fundraiser and include a magnet with the event time and date that your guests can display on their fridge or other noticeable spot.
Mail out a customized box full of goodies your attendees can use during the event, including a coffee mug, notepad, branded chocolates and a sliding webcam cover.
Remind everyone of the reason you're not meeting in person right now—and to stay safe when they are out and about—with a branded face mask and travel-size hand sanitizer.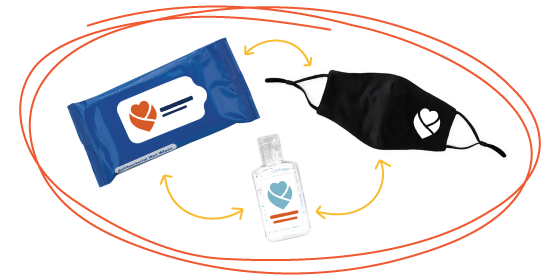 During the big event.
Depending on what type of event you are hosting, you could send your attendees a beverage holder for the event, including a mug for coffee or tea, a water bottle or even a pint glass for your favorite adult beverage.
For a special touch, send your most loyal constituents a nice piece of branded apparel that they can wear during the event. Or you could spread the branded wearable love (the most popular promo product among consumers) and send everyone a themed T-shirt or ball cap.
Be sure your registered attendees have branded pens and notebooks so attendees can jot down notes, ideas and key takeaways.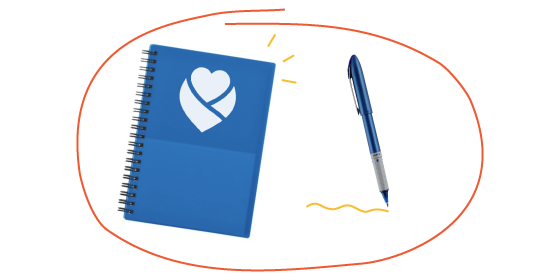 After the big event.
Keep your brand and organization sticky with stickers! People love them and put them everywhere: Laptops, phone cases, notebooks, calendars, etc. Send a few out with a thank-you note for attending.
Bracelets (wristbands) have a lot of staying power. Remember when everybody was wearing Livestrong bracelets in the 2000s? You could send them out post-event, or even post them on your website and send to those who make a $5+ donation.
Reusable totes and bags gain lots of impressions—even more than billboards. A reusable bag is a great way to say "thanks for carrying us <wink> through challenging times."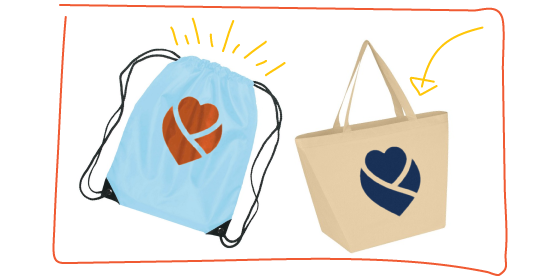 Get started on your promo items.
Our Firespring print and marketing experts have been helping organizations create impactful, impression-getting branded swag for decades. Let's add your organization to our list.
How can we help you and your next virtual event?