COVID-19 and the impact on our communities isn't going away today or tomorrow. Galas and large annual fundraisers have been the backbone of the fundraising industry for as long as we can all remember. But, the pandemic has put all of this on hold.
That's okay. You can still dig in and captivate supporters in a way that is personal, tells your organization's story and gets you the donation dollars needed to thrive. You might be wondering, what is a nonprofit to do? And here is the simple answer: Go digital.
By hosting a virtual fundraiser, your organization can connect with supporters effectively and safely, for a lot less money. That allows you to reinvest the dollars saved on venue, food and more into your online software and entertainment for the virtual event.
Plan your story and theme.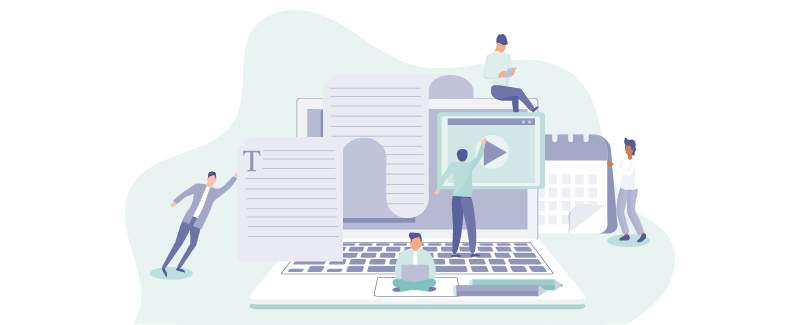 Sharing your organization's story and mission is a critical element of your virtual event. If you've attended Firespring's storytelling webinar, this will be a refresher:
Bring the big picture to your audience. Let them see and understand the vision of your organization.
When telling your nonprofit's story, describe the lives you have changed, the outcomes you have achieved and the work that would be possible if you had more resources at your disposal.
Just like any good story, frame yours to have its cast of characters, including the hero and the villain. The villain is the social problem you are addressing, be it sickness, poverty or hunger. Then invite your donors to become the heroes of the story by getting involved and making a gift.
Feature real stories and outcomes. Be sure to put a face to the numbers.
Statistics reinforce your message and often compel people to open up their pocketbooks.
Create two-way communication. Allow your supporters to respond to polls and questions by using SMS software. Then share the results in real time with your audience. Show that you appreciate their input and value their POV.
Select technology for your event.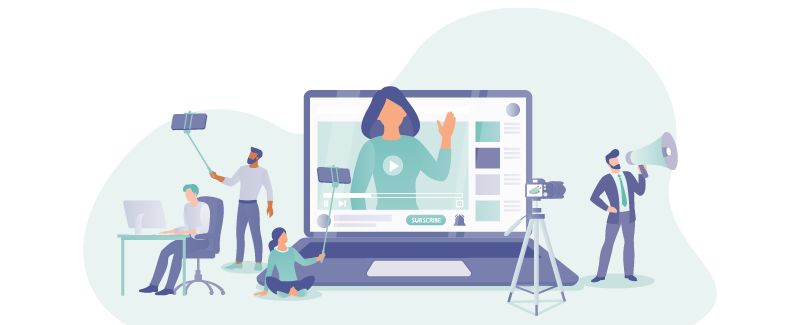 This can be the most challenging and overwhelming part of planning your event because it can make or break it. However, tap your staff, board members or volunteers to lend their expertise (believe us, they're out there and ready to help) and be sure your event's technology enhances your event experience.
Your website should be able to do some of the heavy lifting for your event. Can your fundraising website:
Collect registrations?
Accept sponsorship sign-ups?
Allow for a pay later feature (for invoices and checks)?
Collect payments on your site (no bouncing to a third party)?
Allow supporters to make recurring donations?
Firespring has robust hosted web solutions that are designed specifically to help nonprofits achieve their missions. Recently, Firespring helped the Ronald McDonald House Charities of Greater Las Vegas raise nearly $200,000 with their first virtual fundraiser.
Download our Hosting a Virtual Gala guide to discover more tools that will help you effectively plan your event.
Market your event.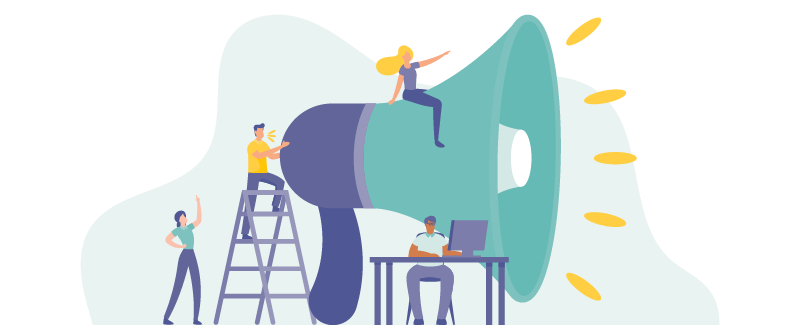 To promote your virtual event, build in a few more communication steps than typically necessary for an in-person event. Developing an integrated marketing plan to create awareness for your event will help you achieve a top-performing year. Plus, the perk of a virtual event is you don't have a room limiting the number of tickets you sell. This year the sky's the limit!
Timeline management is going to be key to your success. Get ahead of the game and start planting the seeds for your event now. If this event is your major annual fundraiser, you will want to give yourself four to six months to market your event. If this fundraiser is smaller, you should only need a few weeks to promote it. Your outreach mix will include:
Email
Blog
Facebook ads
Facebook event
Direct mail
Social media posts
LinkedIn direct messages
Targeted phone calls
Want more tips to hosting a virtual fundraiser?
Are you still with us? Great, because there's more. Download Firespring's Hosting a Virtual Gala: Six Steps to Success in 2021 ebook for step-by-step instructions on how to use the online space as the perfect venue for your next event, something you'll need to know long past the pandemic.