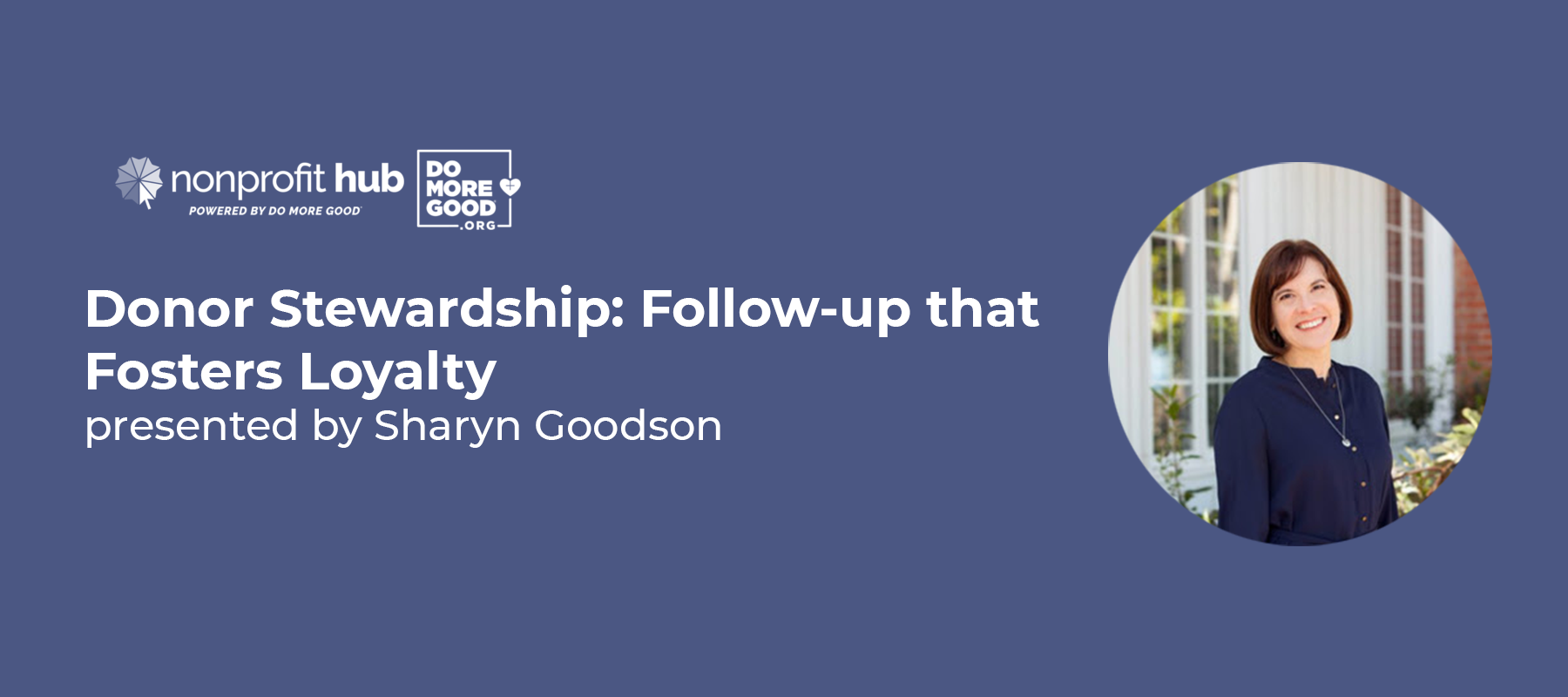 Free educational webinar brought to you by:
Did you know that most nonprofits lose nearly as many donors as they gain each year? Join us for this workshop to stop the churn! We'll share tips for developing a donor retention plan based on proven cultivation and retention strategies.
By the end of the session, participants will have resources for:
Identifying effective practices to retain and upgrade donors and improve fundraising effectiveness

Involving board members in the gratitude process

Creating an organizational culture of philanthropy encourages all staff and volunteers to help meet donor stewardship and retention goals

Using social media to embrace supporters

Engaging event donors…beyond the event
Thursday, April 28, 2022 at 11 a.m. CT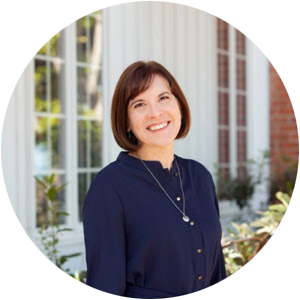 Sharyn Goodson
Sharyn Goodson has over 25 years of experience in philanthropy, program design and delivery, organizational development, and nonprofit fundraising. She is passionate about strengthening the ability of philanthropists and mission-driven organizations to achieve results in addressing society's challenges and opportunities. Sharyn currently serves as Vice President of Philanthropy for the Leichtag Foundation where she manages grantmaking, leads funder partnerships, and trains and counsels nonprofits on revenue generation, board and organizational development, as well as program design and evaluation. Sharyn holds the Certified Fundraising Executive (CFRE) credential.
In April 2010, Sharyn joined the Leichtag Foundation as its first Program Officer. Beginning in 2012, she also began managing the Jewish Community Foundation of San Diego's philanthropy programs and served as the lead contact for major family funds and foundations as well as the Jewish Women's Foundation. Her most recent role at the Jewish Community Foundation was as its Vice President of Philanthropy.
Prior roles include Director of Grants, Jewish Family Service of San Diego; Program Director, Aspen Community Foundation in Aspen, CO; and Career Counselor and Program Director for Jewish Family & Children's Service in Pittsburgh, PA.
Assemblymember Tasha Boerner Horvath named Sharyn a 2021 Woman of Impact, Civic Engagement for the 76th Assembly District. Also in 2021, Sharyn's peers nominated her for the Association of Fundraising Professionals San Diego's Outstanding Development Professional Award.
Sharyn earned a BA in English from Mills College with Honors and an MA in Career Development from John F. Kennedy University, with High Academic Scholarship.
She also served on the boards of San Diego Grantmakers and Association of Fundraising Professionals, Pittsburgh, PA Chapter.