Most fundraisers have already locked in their year-end direct mail appeals to hit print deadlines and mail delivery dates. But the beauty of online fundraising is that there is always time to optimize.
In this data-driven webinar on online year-end fundraising, you're going to discover specific and tangible ways to create, improve, and optimize your online year-end fundraising efforts in order to reach more of your donors and inspire greater generosity.
Over the course of the webinar, you'll learn:
Tangible ideas to help you gain the attention of your donors during the busiest time of the year.
3 specific types of emails that you need to weave into your campaign in order to inspire more generous donations.
Practical optimization tips to ensure you get the most out of every year-end email that you send this season.
No Results Found
The posts you requested could not be found. Try changing your module settings or create some new posts.
BROUGHT TO YOU WITH: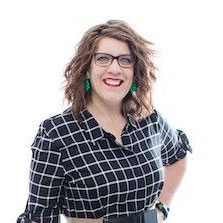 Sherry Quam Taylor
Sherry Quam Taylor teaches nonprofit CEOs and their teams how to break free from traditional fundraising models and activities that limit growth and never secure enough money to fulfill their organization's vision. She helps teams become less dependent on program, government, and event gifts by helping them learn how to secure large, investment-level donations from individuals. The leaders she works with are high-performing experts in their field but desire an overall financing model that will truly scale their organization's impact, give them a larger amount of unrestricted funding for overhead, and maximize every hour their teams spend raising revenue. She helps them learn the exact steps to pivot into a mid-and major level gift program that feels comfortable, empowers their advancement team, and fully funds their mission for the long-haul. She does this nationally through private, one-on-one coaching.