Make Your Mondays Better When You Join Our Team
When you do what you love and you love what you do, the Sunday scaries become a thing of the past.
Ready to start using "work" and "fun" in the same sentence? And what if that work is for a company who stands behind its team members and makes positive community impact? Firespring may be your next workplace home.
Some call it a paradox. Not that whole infinite-momentum-meets-infinite-inertia thing; the idea that you can earn a great living, turn your coworkers into family and actually have fun doing it. We've got that down to a science.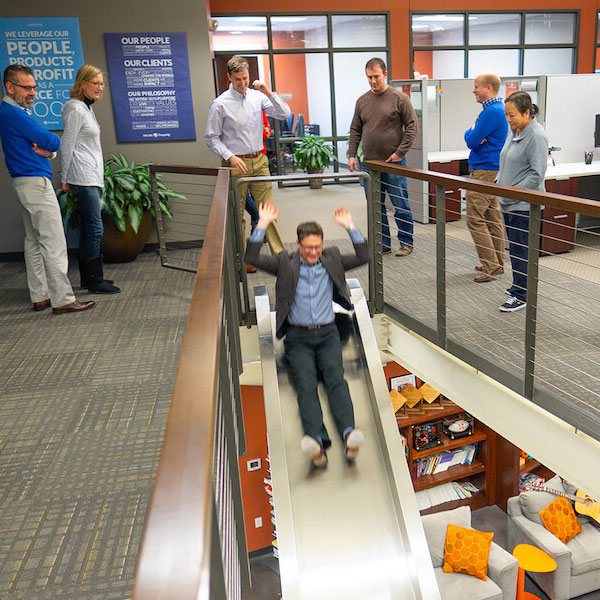 If you like to have a few balls in the air and get satisfaction for keeping them there, then this job is going to be your thing!
Interested in joining our team, but no position is calling your name? We still want to get to know you and your talents.