You're on a mission.
Ours is to help you achieve it.
Fundraise, manage events and raise awareness with solutions that work. At Firespring, we equip nonprofits with robust websites, online tools and the software and services you need to manage events, run fundraising campaigns, engage your community and raise awareness. And with our user-friendly website platform, you'll be able to do it all from one place. Think "point and click" simplicity with a whole lot of power.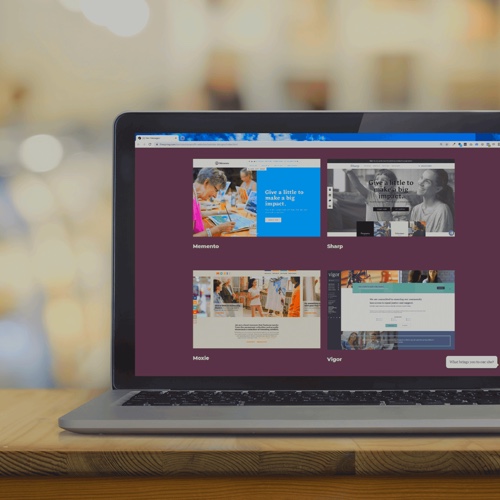 Find everything you're looking for, and then some.
Start with remarkable mission-driven websites, a brilliant-but-easy content management system, critical fundraising tools, customized event registration, member solutions and key integrations. Add other key products and services that nonprofits need, including marketing, creative and print services. End up with an extraordinary suite of solutions that can help you accomplish more than you ever imagined.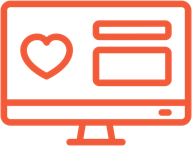 A powerful, beautiful nonprofit website is not only possible—it's what Firespring provides to thousands of organizations every day.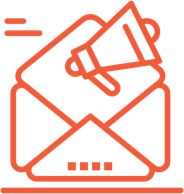 To increase donations, engagement and awareness, launch professionally designed campaigns that do the heavy lifting.

Discover the platform, tools and tech support you need to plan, execute and manage your Giving Day events with ease, putting more money and control into your hands.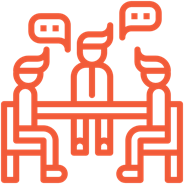 At Firespring HQ in Lincoln, Nebraska, friendly meeting spaces are available for qualified 501(c)(3) organizations to use free of charge when they're open and available.
As your top marketing tool, your website is the perfect canvas for sharing your cause, your impact and the people involved. We make that possible with beautiful responsive designs that engage visitors and touch hearts. It's like putting out a welcome mat and inviting them in. When 90% of donors visit a website before deciding to give, that kind of hospitality is crucial.
We don't just hand you the keys to success then walk away. We provide live support (yes, real people) and ongoing education intended to empower you, regardless of your level of tech or marketing savvy. We meet you right where you're at, then take you to the next level.
What our clients are saying.
Since the launch, there has been a noticeable increase in traffic to our website, as well as online donations, event registrations, and email opens. The numbers tell the story I already knew—that our website is much more user-friendly and a more visual draw to our patrons. As far as time saved, instead of parsing out our needs to several different services (Wordpress, Constant Contact, Square Online, and a calendar plugin), we can have everything in one place. I look back on the time before with a shudder, especially remembering the "free" calendar plugin that didn't work half the time and was completely un-customizable. It has freed up time particularly for me to be able to increase our programming and complete a myriad of other jobs I just could never get to. If I seem to be gushing, it's because I am. Firespring is the BEST.