Join Jay Wilkinson for a behind-the-scenes look at our company, culture and community impact.
If you are a business owner, entrepreneur, manager, nonprofit professional or someone who just wants to learn more about Firespring, please join us for this free 2-hour tour and overview of Firespring with founder and CEO, Jay Wilkinson, at the Lincoln headquarters.
Jay will share the framework that led Firespring to be named one of the 50 Best Places to Work by Inc. Magazine and one of the 5000 fastest-growing private companies in the U.S. The event will include a tour of the facility and end with a visit to our daily Firestarter meeting at 11:11. And yes, you'll also get to ride on the Firespring slide.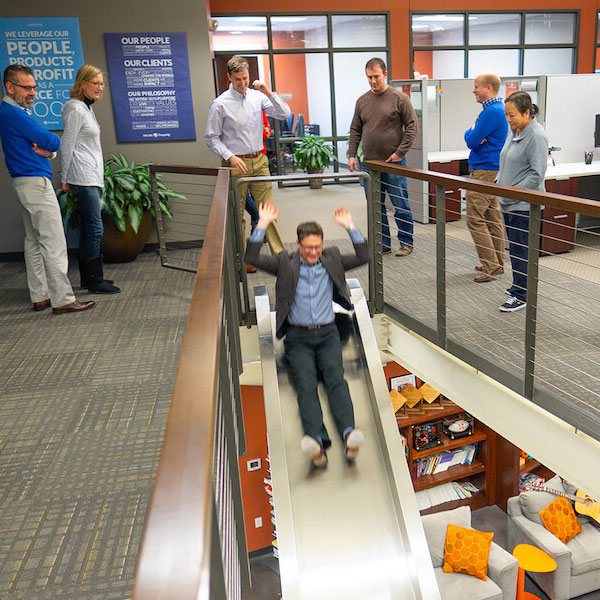 Register today to hear Jay cover:
Firespring's journey to becoming Nebraska's first Certified B Corporation®.
An overview of Firespring's innovative business model.
How Firespring established its values and integrated them into daily life.
How Firespring engages every team member for maximum success.
An introduction to the Do More Good Movement.
Typically on the 3rd Friday each month.
9:30–11:30 a.m. CT
Lincoln Headquarters
If you're not local, we'd still love to show you around. Sign up to attend the tour virtually and catch all the excitement no matter where you are.
Safety comes first at Firespring.
We are so pleased to be able to offer tours at Firespring HQ again. All in-person guests are required to wear a mask following local mask ordinances. Thank you for your understanding!