Rise to the top of search results with SEO-optimized content for both online visitors and search engines.
On the web, text and images aren't just for readers and videos aren't just for viewers. As part of your strategic website planning, search engines should always be included as a target audience and keywords should always be considered. At Firespring, they always are.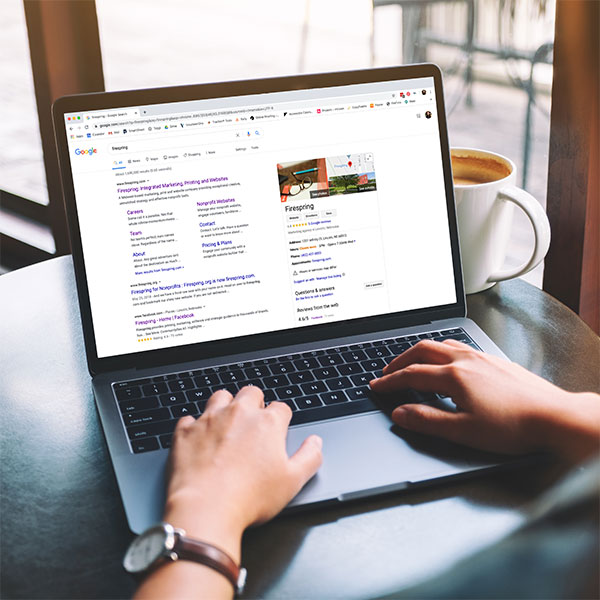 Keyword research and organic SEO.
Keyword research is crucial to finding the actual search terms that people enter into search engines. Based on the target audience and objectives defined in your website development strategic planning, we'll identify relevant keywords that'll get you found and make users click. And then we'll leverage those keywords in your website structure and code your content in a way that highlights those keywords to maximize your organic search engine opportunities.
Business listings and local SEO.
For most businesses and organizations, standard search engine optimization isn't enough. Four out of five consumers use search to find local information. Applying geographical relevance with local SEO efforts improves not only the quantity of organic traffic to your website but also the quality of that traffic. We'll also ensure your Google My Business listing is optimized to reach your target audience.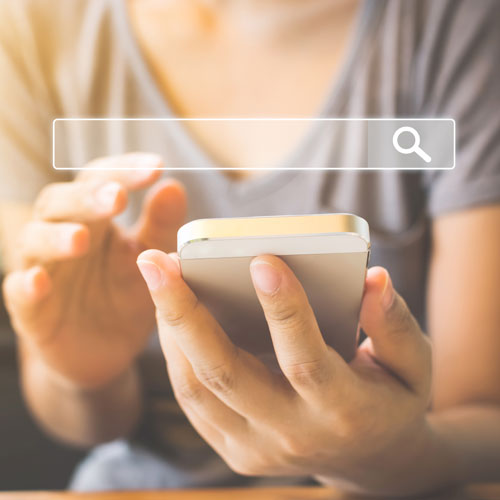 Link building and off-page SEO.
Content on your website is a large part of effective search engine optimization—but only a part of the process to improve its findability. Once you've mastered organic and local search engine optimization for your website, you're ready to expand your SEO efforts. We'll help you establish a plan to create inbound links to your website from other sites and implement social media marketing strategies to grow your website traffic and improve your overall search engine rankings.
Get a quote to optimize your website for search engines.
Increase your website traffic and improve the quality of the visitors to achieve the goals of your business or organization. At Firespring, we'll help you determine keywords and produce content that gets results.
What our clients are saying.
Etiam id est eu ligula tincidunt interdum. Phasellus enim est, hendrerit quis ornare in, ullamcorper a purus. Donec bibendum ex gravida, ornare magna at, maximus tellus. Nulla aliquet sem eget leo placerat suscipit ac a massa.