When people hear "company culture," they think "workplace perks." We enjoy both—but we define them differently.
Our space is special. We have a hangout area with couches, a game room that includes shuffleboard, free beer and soda in the break room and a huge slide for a quick, easy and ridiculously fun way to get from one floor to the next. It's all pretty cool. But those perks have nothing to do with our culture.
Culture is not about slides or toys or cool stuff; it's about people who are aligned with one another and focused on making an impact with shared goals and values. And great cultures do not happen by accident.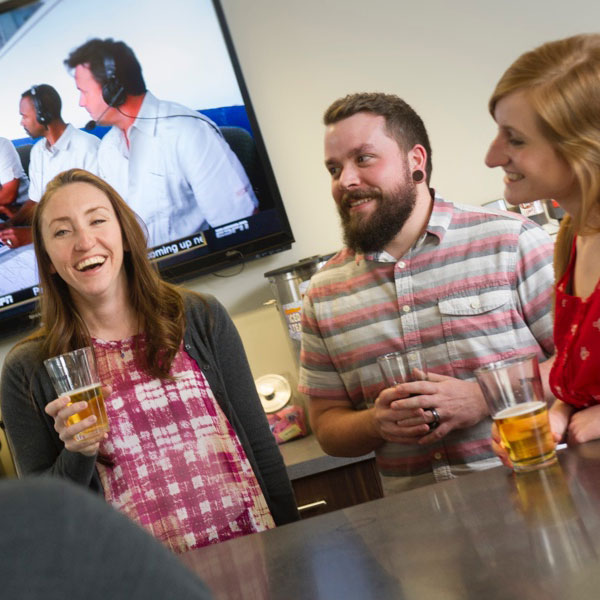 Giving back is in our DNA.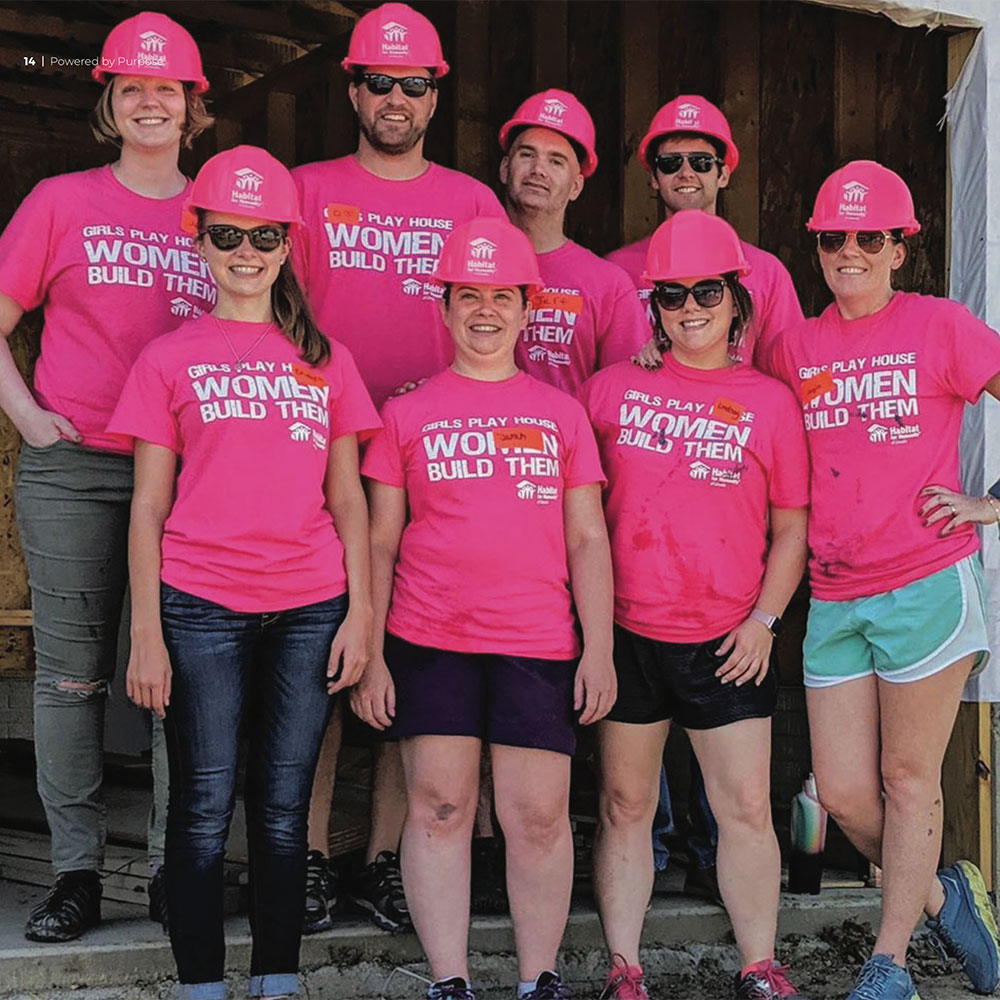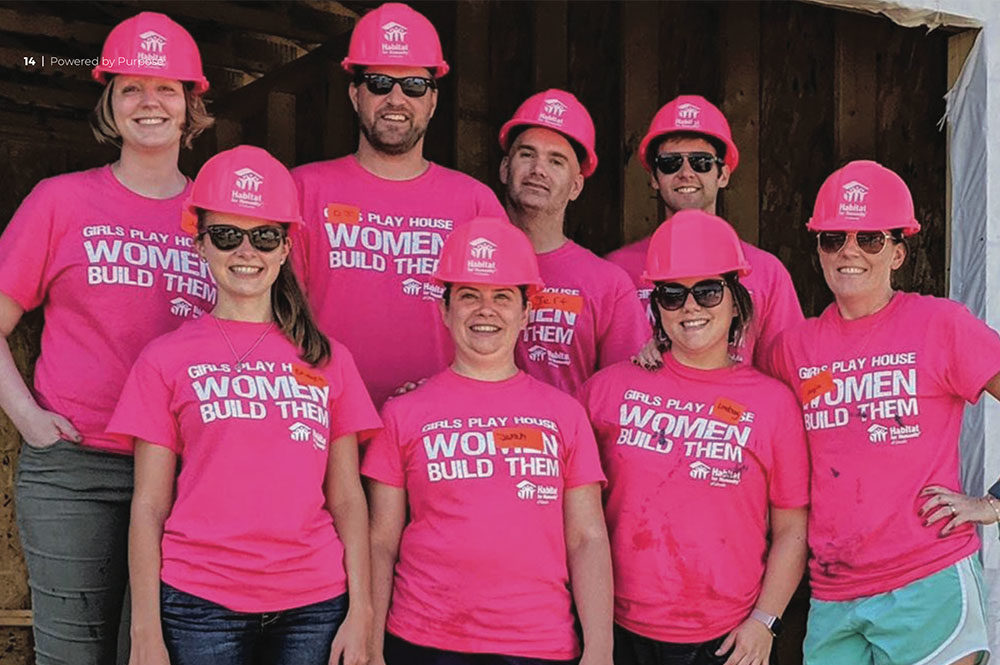 We knew this from the beginning: If we wanted community impact to be a pillar of our culture, we'd need to hire and inspire team members who wanted giving back to be a meaningful part of their lives. So, instead of pulling out our checkbook and matching donations, we urged people to get out into the world, roll up their sleeves and get their hands dirty. The result? They began sharing stories of doing more good, connecting with one another and becoming happier individuals not only at work, but overall.
Today, every team member gets one paid day off each month to give back to the community in any way they'd like as part of our Power of 3 Program. 
By both supporting our team members' ability to volunteer and holding them accountable, we've created meaningful change in our community and in our people.
We have some pretty cool digs, and we're all about spreading the love. That's why we allow nonprofit organizations and our clients to use our space for their events free of charge. How can we help you with your next event?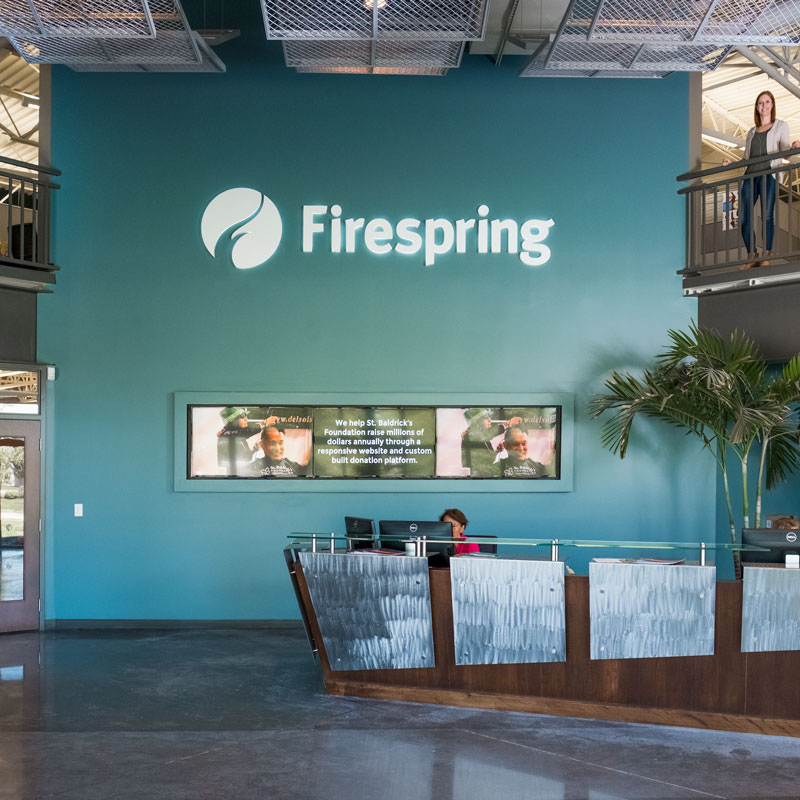 Firestarter: An 11-minute meeting at 11:11 a.m.
Every day.
When the clock hits 11:11 a.m., it's time to stop, drop and roll (or slide, as some prefer) down to the Firepit for our daily all-team meeting where good news, values, better ways and big wins permeate the air.
Everyone stands for 11 minutes while the day's "fire chief" leads us through a quick agenda of recognizing those who are living our values; important announcements; a quick status update of each team's projects and goals; and a list of "risks and challenges" for the day. At the end, one team member leads us in a rousing cheer to send us back to our desks, ready to live our best lives and take on the rest of the day. It's an important 11 minutes that keeps us in the know, on top of projects, aware of potential obstacles and always, always supporting each other.
Going a few levels beyond our most colloquial value, (to) give a shit (and flirting with the limits of HR compliance), giving an F recognizes a Firespringer who's gone above and beyond the daily shit-giving that's expected from all of us as we live out our values.
The became a thing in 2012 when Firespring had just moved into its current location and we were installing a new lobby sign. Through a series of events, we acquired an extra F (without the "irespring"), and instead of tossing it in the trash, we turned it into a traveling trophy, passed from one team member to another who deserved extra recognition. Along the way, a couple of 'Springers have added some flair with a chain and gold foil. Recipients who receive the F go on to be considered for the Values Hall of Fame—voted in by their peers and celebrated in our annual yearbook.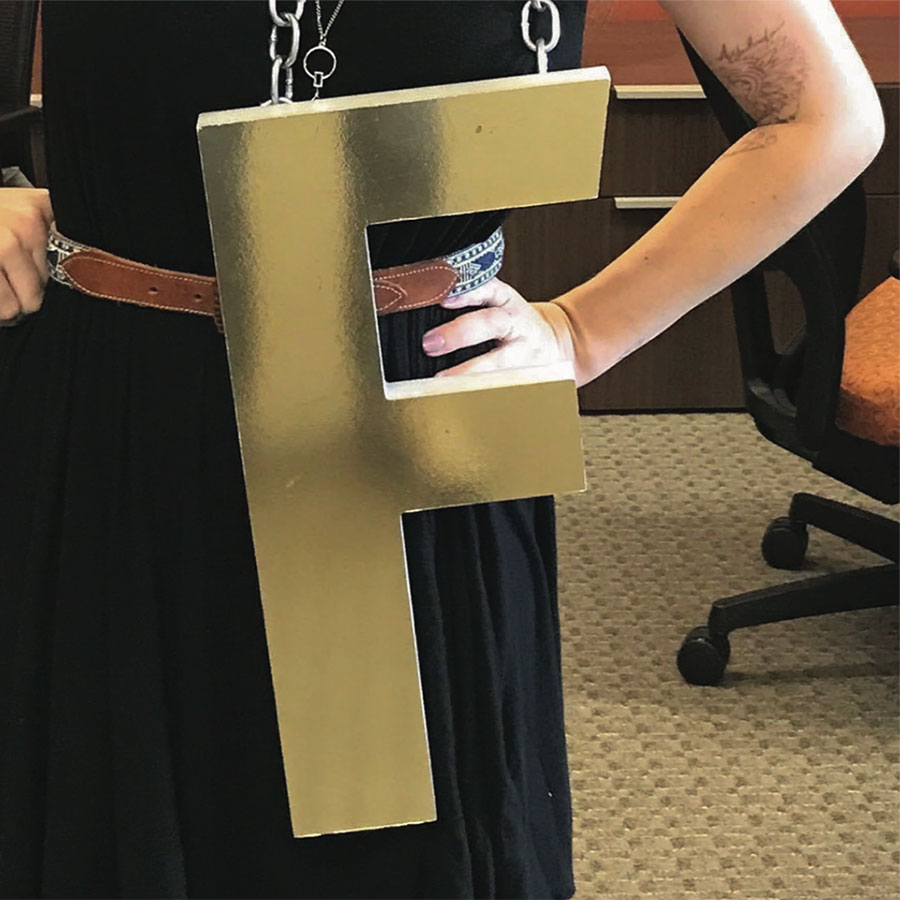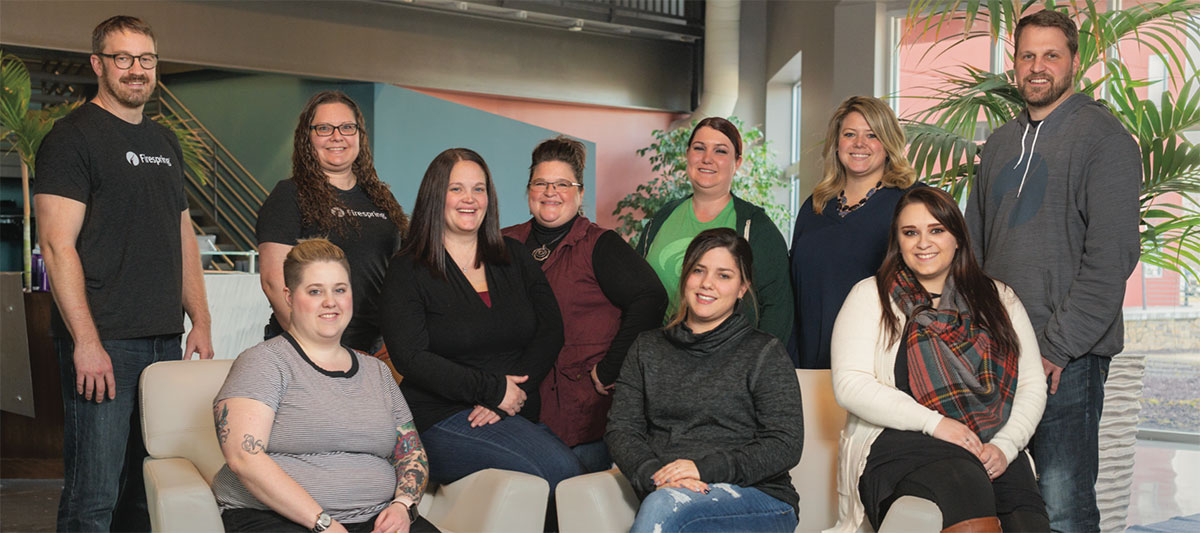 We believe that work should be meaningful, but also a dang good time. The average adult spends more of their waking hours at work than anywhere else. Wouldn't you want to work in an environment that feeds you rather than depletes you of energy and inspires you to have some fun?
Our Culture Club is the group of the men and women who have been chosen to represent their teams when planning initiatives, events and activities. (Like, they're elected. We take both having fun and voting very seriously.)
Download the Firespring 2022 Yearbook and Annual Benefit Report to learn more about our company, culture and community impact.
Firespring is proud to be Nebraska's first Certified B Corporation®. By voluntarily meeting rigorous standards of transparency, accountability and performance, B Corps™ distinguish ourselves by offering a positive vision of a better way to do business. The B Impact Assessment is a tool that keeps Firespring accountable to our B Corp commitment, which requires that our directors and officers consider the interests of all stakeholders, not just shareholders, when making decisions.
To us, our social and environmental impact are just as important as bottom-line profitability. But make no mistake about it: We know that the more profit we make, the more good we can do—so we believe in growth and prosperity.