At Firespring HQ in Lincoln, Nebraska, we offer meeting spaces for qualified 501(c)(3) organizations.
Be our guest: For groups as large as 90 and as small as 4, we have a space that's right for your event. The rooms are free to use for both our clients and nonprofits with a $100 deposit (under 25 attendees) or a $200 deposit (for over 25 attendees). Nonprofits are limited to one-day events once per quarter, please.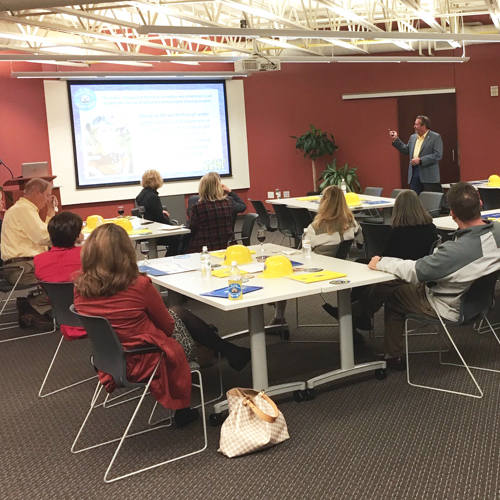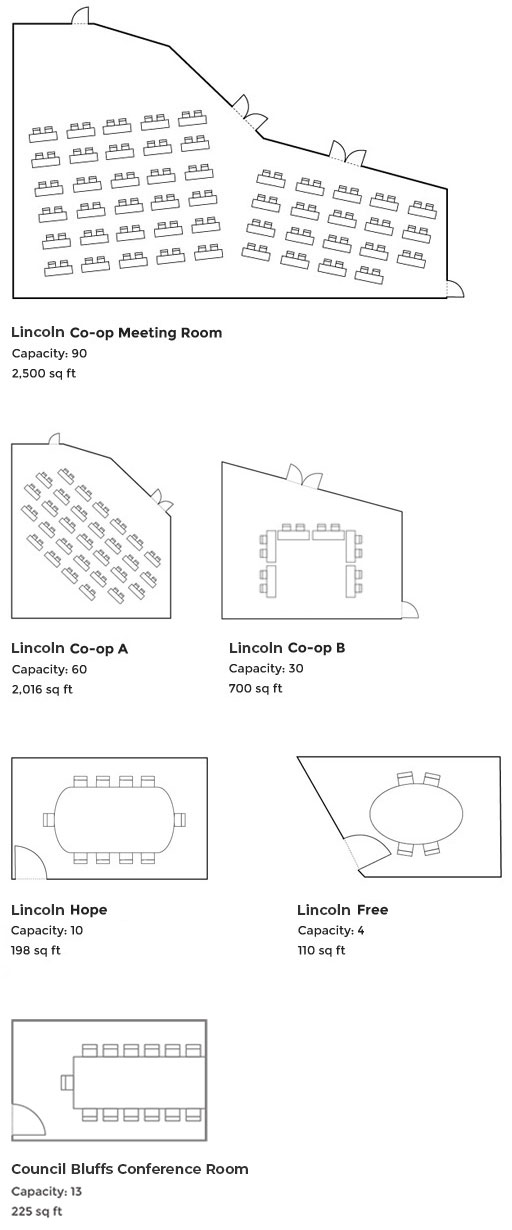 Request A Room Reservation
Our meeting spaces in Lincoln are included here (see graphics) so you can find the perfect fit for your event. We're located at:
1201 Infinity Court
Lincoln, NE 68512
The Council Bluffs conference room is available at our Iowa location:
295 West Broadway
Council Bluffs, IA 51503
Interested in a tour of Firespring HQ?
Firespring is open for public tours, which are typically scheduled at the Lincoln location on the 3rd Friday of every month (9:30–11:30 a.m. CT). If you'd like to see our digs or learn more about Firespring (and take a ride down our giant slide), join us for this free two-hour tour with Firespring founder and CEO, Jay Wilkinson.