A new take on tried-and-true direct mail marketing.
If you're looking for a high-impact touchpoint, then direct mail is the answer—if it's done right. Reach your customers through fliers, postcards and any other print pieces you can dream up by strategically integrating them into your marketing approach.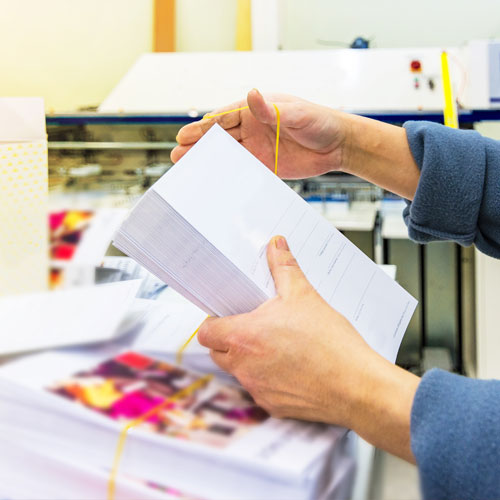 Tap into our creative printing powerhouse. We offer one of the most capable and diverse commercial printing, bindery, packaging and distribution companies.
If you've got your own in-house team designing your direct mail and marketing materials, we'll ensure your delivered product wows and measures up to your defined printing specs. Or if you need help devising out-of-the-box marketing magic, our creative team can work with you to find the right direct mail solutions to make an impact on your audience.
Appeal letters
Postcards
Catalogs
Newsletters
Flyers
Inserts
Custom packaging
Campaign promotional items
Calendars
Every Door Direct Mail® (EDDM®)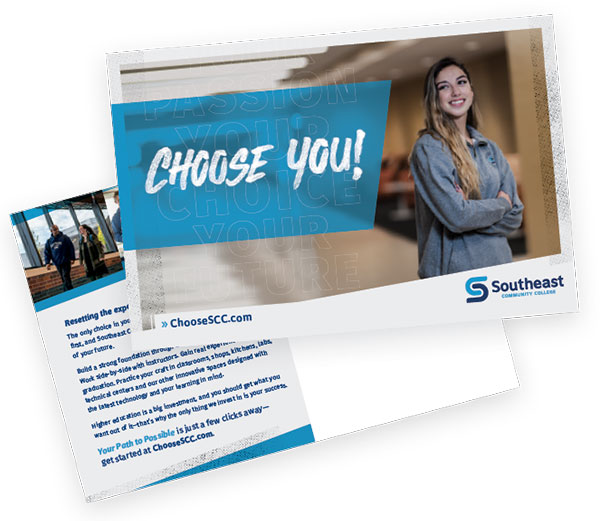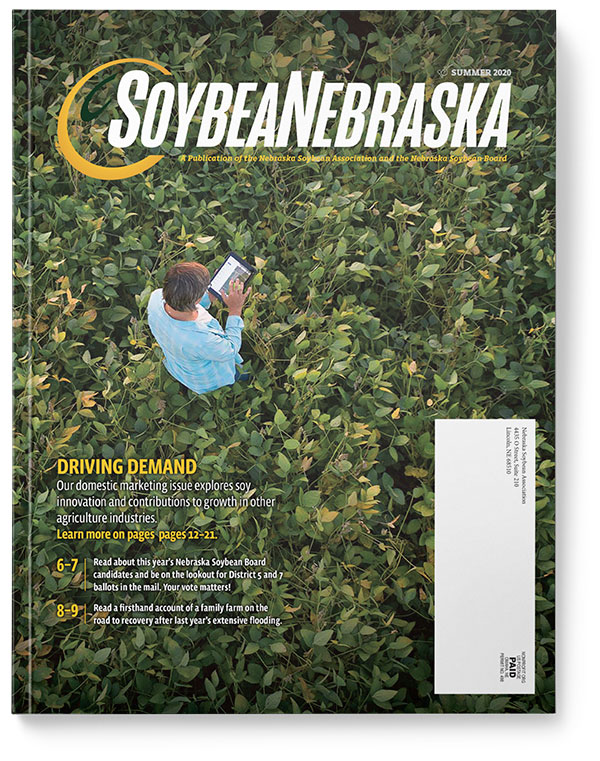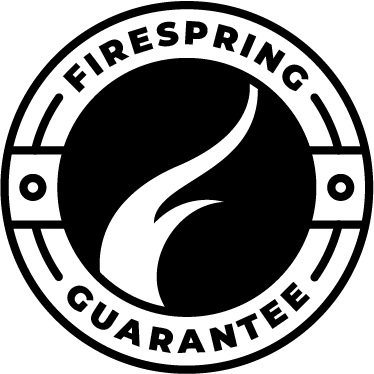 We hold our products to a higher standard, so if your printing isn't done right, we'll fix it—no questions asked. Simple as that.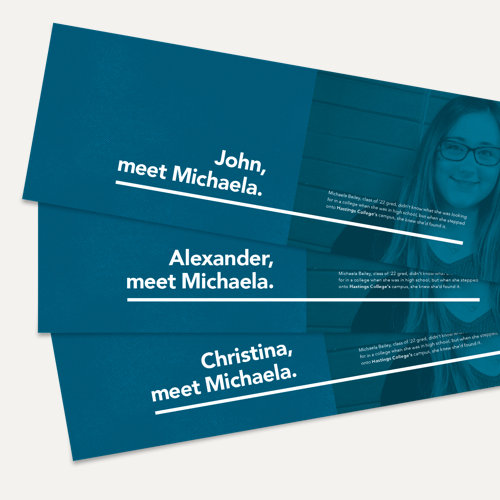 Personalize your direct mail campaign with variable data.
Using our variable data printing services, you can easily print envelopes, direct mail, postcards, flyers, brochures and more that are designed with your customers in mind. We can take a list of clients, companies, investors or donors you're trying to reach and personalize your materials with their name, organization, logo or other individual information without waiting extra hours or days to make it happen.
When you want your printed materials to truly speak to your audience—and we mean directly to them—choose Firespring's variable printing services.
Start reaching your audience with direct mail today.
Offering up a combo of strategy, creativity and service, we'll work as a natural extension of your team to score you some serious wins with your next direct mail marketing campaign.
Promotional products that help you stand out in the crowd. 
More than paper and ink. Much more.
Choose promotional items that break the mold with assistance from us. Maybe you want to put your logo on some personalized power bank chargers or a pair of binoculars or a bubble gun—it's all possible with Firespring. Select from an expansive list of custom promotional products that'll help you stand out in the crowd and keep you sticky in people's minds.
Looking for a unique direct mail concept? Tap our creative marketing team.
When you work with us, you're getting far more than just a commercial printer. We have experienced teams of creative marketing and web development professionals to help you define your brand strategy, design your logo, implement your marketing campaigns and build your website to establish a comprehensive brand experience for your target audience.