Live in harmony. Create consistent, quality design across all your printed materials.
If your name is on it, it needs to look good—that's why we create custom brand identity packages to unify your marketing materials. Our design and print perfectionists put your corporate identity on the path to success by integrating your logo and typography onto professional, custom-printed materials.
From stationery and booklets to manuals and business forms, every printed item is a chance to reinforce your brand.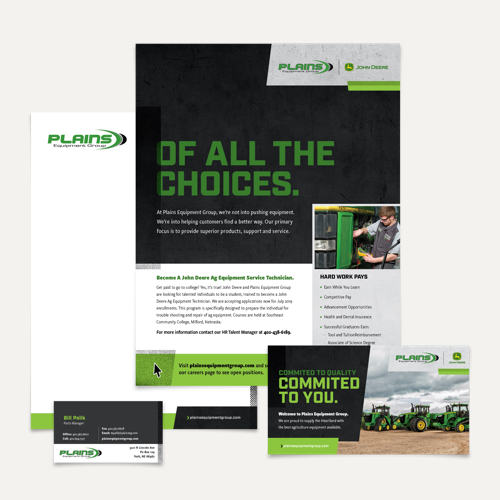 When a prospect, customer or even an employee sees your business cards and later your proposal and finally your annual report, it's a representation of your brand. The right identity package can connect you to your audience on a meaningful level.
Stationery
Envelopes
Business cards
Business forms
Booklets
Manuals
Folders
Annual reports
Brand promotional items
Start your brand identity printing project today.
Look your best. Get a complete brand identity package of business cards, letterhead, envelopes and every component of your business or organization.
What our clients are saying.
Etiam id est eu ligula tincidunt interdum. Phasellus enim est, hendrerit quis ornare in, ullamcorper a purus. Donec bibendum ex gravida, ornare magna at, maximus tellus. Nulla aliquet sem eget leo placerat suscipit ac a massa.
Is your brand searching for its unique identity?
When you work with us, you get more than just a commercial printer. Our experienced teams of creative marketing and web development experts will help define your brand strategy, design your logo, activate your marketing campaigns and build your website to establish a cohesive brand experience.