Finally, a nonprofit website that works as hard as you do.
It's more than a website, actually. It's a nonprofit mission management system created to expand your organization's capacity, motivate your constituents and accelerate growth.
The best nonprofit websites make it easy to raise awareness, manage events, launch branded fundraising campaigns and tell your story with a clear and compelling design—all with one user-friendly content management system (CMS). Plus, we put a cherry on top: live support from people who care about your cause. Most importantly, we'll empower you to do everything you need without having to rely on a developer.
Trusted by thousands of nonprofit organizations nationwide.
With over 20 years of experience serving nonprofit organizations, Firespring's mission-driven websites showcase your cause and engage your visitors with little effort on your end.
Is Firespring's nonprofit website right for your organization?
We've created a nonprofit website solution that provides extraordinary value for nonprofit organizations of nearly any size. Whether your organization is brand new or you've been serving your community for decades, we have a plan that's right for you.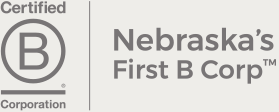 Already a Firespring client?

We're glad you're here; let's do something amazing.