Welcome to your new mission management system.
Every nonprofit website comes with a user-friendly mission management system that allows you to easily orchestrate all your online activities. No developer or computer geek needed.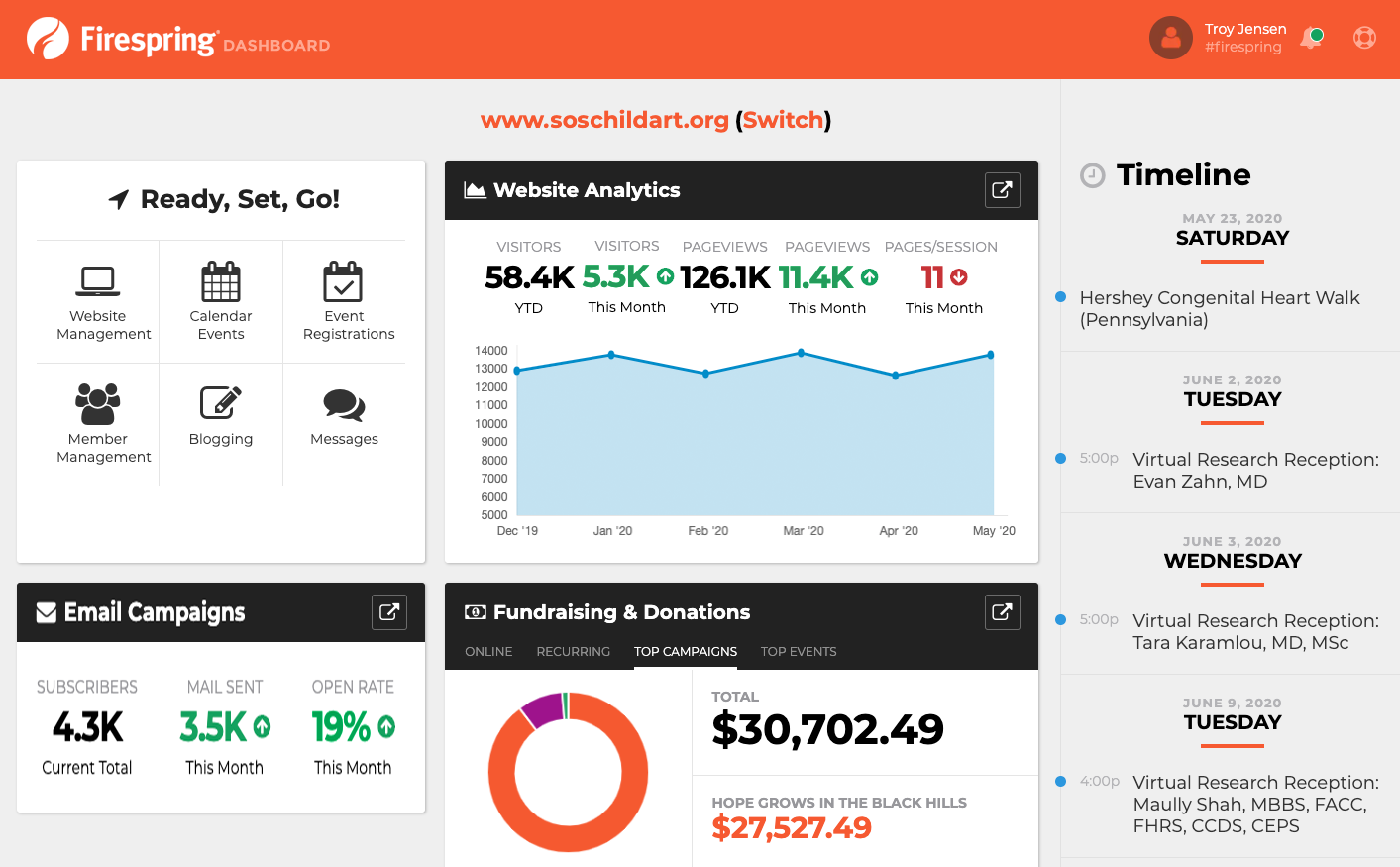 Your mission management dashboard puts all your tools and resources at your fingertips: website management, event calendar, event registrations, member management, fundraising and donations, even messages received via your integrated web forms. You can control it all from one place with point-and-click simplicity.
Take a closer look. Sign up for our monthly webinar "An Inside Look at Firespring's Nonprofit Websites" today.
Register now to save your spot for this informative webinar brought to you by Firespring.
Learn how a Firespring website can help you save time and master your online presence by leveraging the power of your nonprofit website.
Events and activity timeline.
For event-focused organizations, it's easier than ever to promote and manage your event activities online. In your mission management dashboard, the timeline keeps you up to date with your next steps to help ensure that every event is successful.
Get started with your new mission-driven website for nonprofits today.
Expand your organization's capacity, engage your constituents and boost your fundraising with a website that empowers you with a mission management system you can run on your own.
What our clients are saying.
Etiam id est eu ligula tincidunt interdum. Phasellus enim est, hendrerit quis ornare in, ullamcorper a purus. Donec bibendum ex gravida, ornare magna at, maximus tellus. Nulla aliquet sem eget leo placerat suscipit ac a massa.