Raise awareness, win new supporters and boost donations with Firespring Email Marketing.
Rise above the inbox clutter. With Firespring's email automation and personalization tools, you can reach the right constituent at the right time with engaging campaigns. Whether you're new to email marketing or a seasoned pro, Firespring Email Marketing can help your nonprofit spread the word.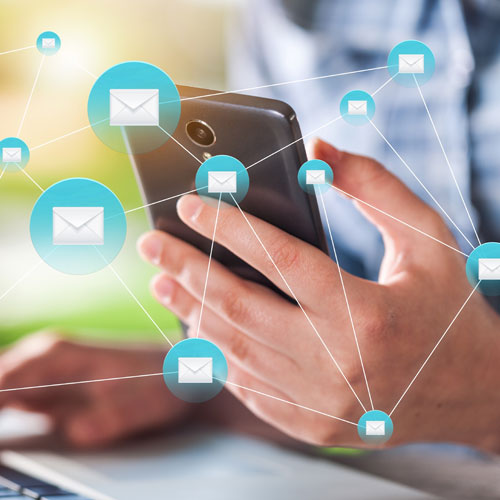 Automated messages and email triggers.
Personal. Relevant. Timely. These are three must-haves for successful email campaigns.
With email marketing automation, every time a person submits their name and email address on a website form, they can be automatically added to an email audience segment. And certain activities, like clicking a link, can trigger a specific email message, letting your organization's website do the work so you don't have to.
Not everyone who signs up to receive your emails is looking for the same thing. Send the right message to the right people with list segmentation. Create segments within your email subscriber list according to criteria like zip code, donation amount, level of engagement and more to reach your subscribers with relevant messages.
Once you've got the scoop on your email subscribers, use it to send personalized messages in a single mailing. Just drag and drop whole sections of personalized text, content blocks and even an entire mailing's worth of hyper-personalized content. The content automatically changes based on the recipient, so each subscriber sees the message tailored for them.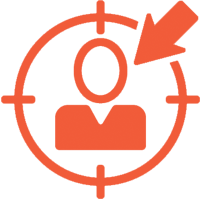 Drag-and-drop email editor.
Focus on creating your content, not boring help manuals. Or if you're into HTML, use our template builder and email inbox previews to design, test and send custom emails that look and sound uniquely you.
Use Firespring's robust email analytics to learn more about your subscribers and know how your campaigns performed to help determine next steps.
Get started with email marketing designed for nonprofits.
The Firespring Email Marketing automation platform integrates directly into your nonprofit website, which means you can easily capture email addresses, segment them into the appropriate list and automate the most relevant messages for each subscriber.
Put your nonprofit website to work for you with an integrated email platform that sends the right message.
What our clients are saying.
Etiam id est eu ligula tincidunt interdum. Phasellus enim est, hendrerit quis ornare in, ullamcorper a purus. Donec bibendum ex gravida, ornare magna at, maximus tellus. Nulla aliquet sem eget leo placerat suscipit ac a massa.