Create a website that's uniquely yours with point-and-click simplicity.
Firespring's unique, user-friendly content management system lets you build a website that clearly shares your story, raises more money and furthers your impact without hassle, worry or excessive costs.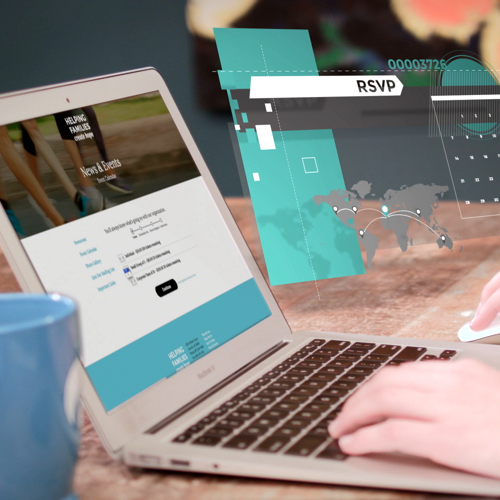 A content management system you can use out of the box.
Be sure your website stays as active as you do. Updating your website content is a snap with the Firespring nonprofit website builder. The intuitive CMS is designed to help you update content easily. This tool helps you keep your website current, promote thought leadership and engage constituents, all without the help of a web developer or technical expert.
The latest in search engine optimization (SEO).
Text and images are only part of what you can manage with the best website builder for nonprofits. You'll also get an SEO tool with helpful insights to get in good with the likes of Google, Bing and other search engines. Visible information is important, but not the only content you need to manage to get the right eyes on your website.
Website image management.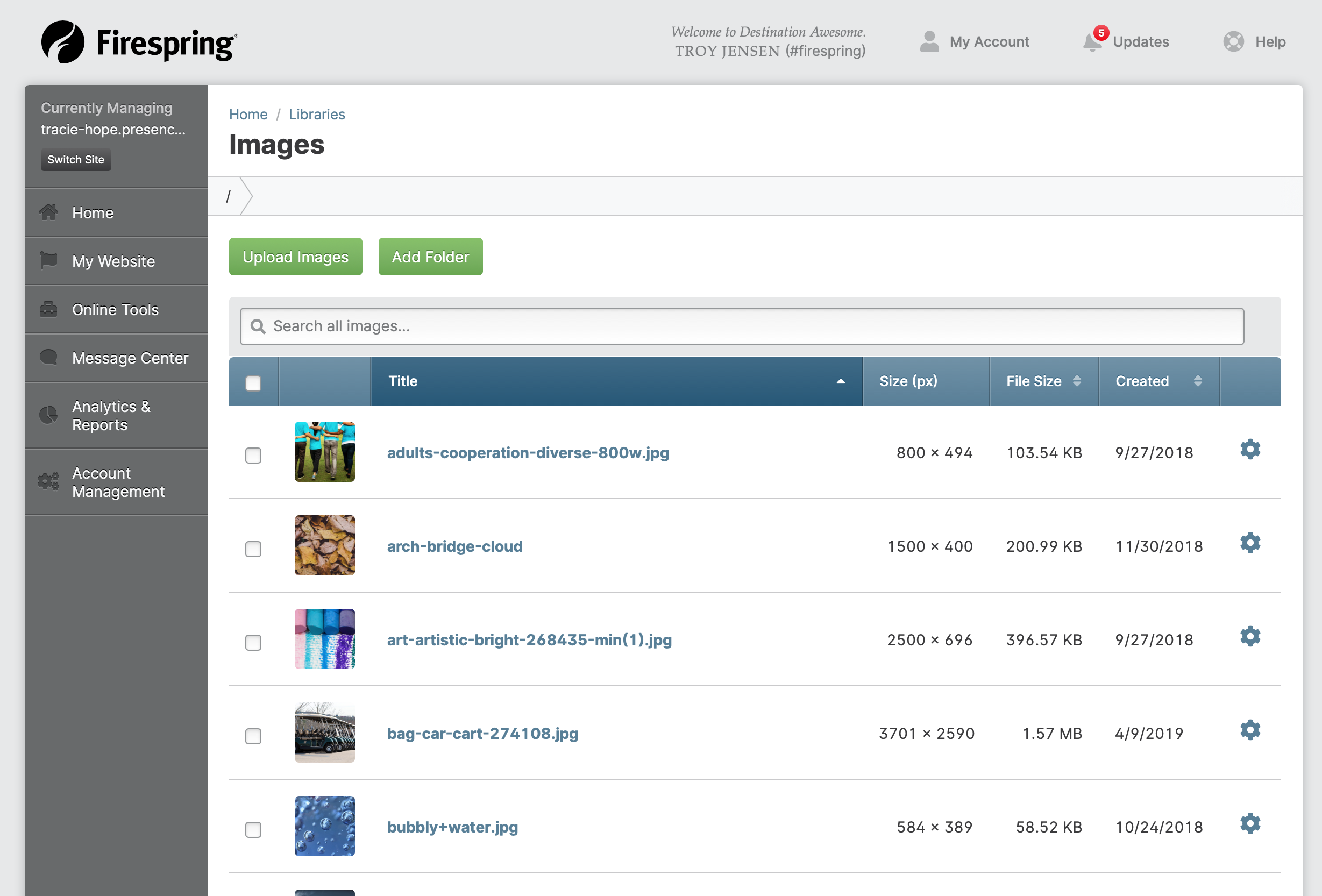 Your collection of website images can be easily sorted into categories that make sense for your organization and organized in your image library for easy access and updating by your team.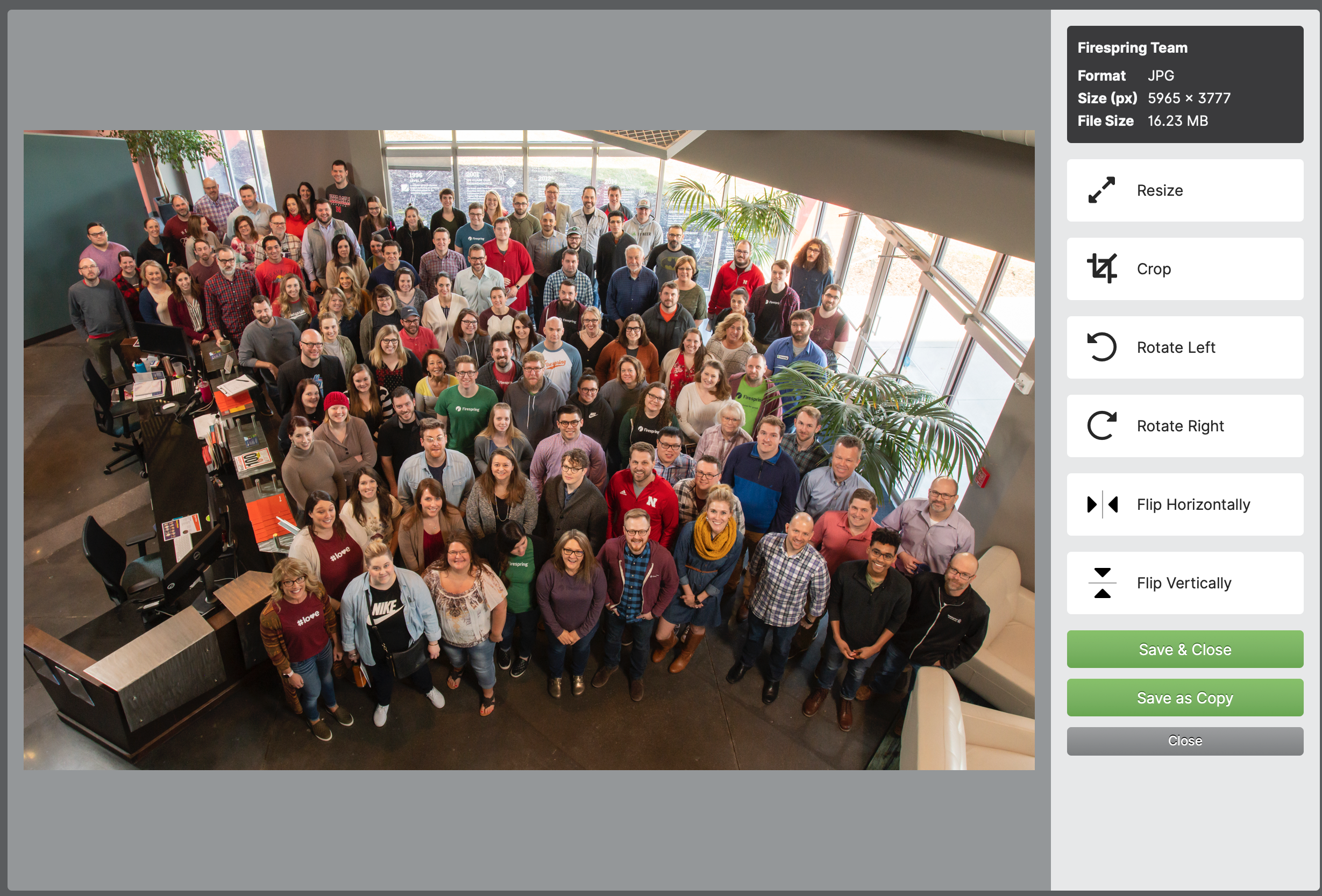 You can also make every image a perfect fit for any page with the built-in image editing tool to crop, resize, rotate and enhance. Get as creative as you want to be and inspire your website visitors with images that captivate and engage.
Take a closer look. Sign up for our monthly webinar "An Inside Look at Firespring's Nonprofit Websites" today.
Register now to save your spot for this informative webinar brought to you by Firespring.
Learn how using the best website builder for nonprofits can help you save time and master your online presence by leveraging the power of your nonprofit website.
Specifically developed for nonprofit organizations, the online event calendar is integrated directly into the Firespring nonprofit website builder and makes event management a breeze. With its automated planning features and SEO content management system, our easy-to-use event calendar will keep your organization on track, whether you have one event or several recurring annual events.
And if you manage registrations as part of your events, the event registration system will help streamline that process, freeing you up for more important tasks.
Fast and secure website file management.
Annual reports, information guides, event flyers and more can be quickly uploaded and organized within your Firespring nonprofit website builder and posted anywhere on your website for constituents to download. It's a great way to bridge your online and offline activities and provide valuable resources for your website visitors.
Integrated blogging system.
Your website is the perfect platform to build thought leadership and offer valuable content to your audience. The Firespring nonprofit website builder comes with a built-in blogging tool that makes it easy for you to update posts as well as SEO guidelines that will help you push it to the top of search results.
Targeted website administrator access permissions.
Staff members, board members and even volunteers can help manage your website when you give them administrator privileges. You can even specify which content or areas of your website they're allowed to manage and configure permissions according to what works best for your organization.
Website security, stability and speed.
You'll never have to worry about your website performance with Firespring's nonprofit website builder. Our technical experts will make sure your website is always up and running, even during your busiest events. That means you'll never miss a donation or registration because your website was offline.
With the Firespring nonprofit website builder, you'll enjoy:
Managed website hosting.
Unlimited file storage (data saved on the server).
Unlimited file transfer (bandwidth per month).
Unlimited site traffic (visits per month).
99.6% website uptime guarantee.
24/7/365 site performance and security monitoring.
Custom domain and SSL encryption.
Build a website that multitasks as well as you do.
Expand your organization's capacity. Inspire and motivate your audience. Accelerate growth. You can do all this and more with the best website builder for nonprofits, designed specifically to make life easier for organizations like yours.
What our clients are saying.
We love our new CASA website! Feedback from volunteers, donors and the community has been very positive. Recruiting CASA volunteers is a key component of what we want our website to do, and our new website helps us get the job done! We have also benefited from an increase in donations through our new website. As a nonprofit, CASA of Forsyth County cannot train these much-needed volunteerswithout financial support. It's important we are able to direct prospective donors to our website where they can learn more about who we are and what CASA does, learn about upcoming CASA events, volunteer to be a CASA and also donate to our advocacy efforts on behalf of the children in our community.
Looking for a WordPress solution instead?
We think the Firespring nonprofit website platform is the best website builder for nonprofits, but we also appreciate WordPress, and we understand that many nonprofit leaders know and love it too. If your heart is set on WordPress for your website platform, we'd love to work with you and offer a WordPress option as an alternative to Firespring's nonprofit website builder.