The WordPress content management system (CMS) is flexible enough to meet just about any demand.
Our core mission-driven website solution is built on the nonprofit website builder CMS designed by our own experienced developers to provide a secure, powerful and affordable system for most nonprofit organizations. But Firespring isn't just a one-trick pony. We've leveraged 20 years of experience working with nonprofits to develop a flexible WordPress option for when you need a unique solution.

Tried-and-true plugin options for website functionality.
With a Firespring nonprofit WordPress solution, you'll get the best-in-class plugins installed to create infinite possibilities for functionally. We only implement secure, well-maintained plugins so you have peace of mind that your website will work 24/7.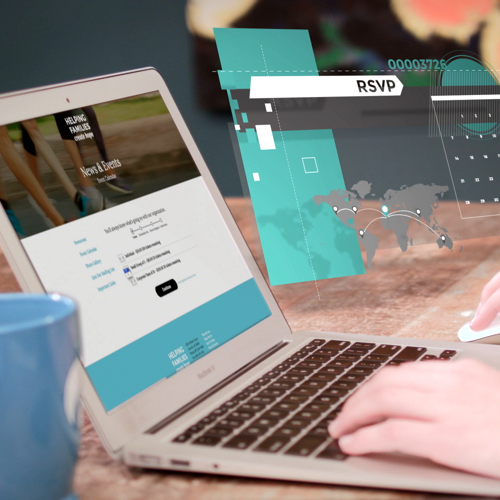 Custom plugin development for the functionality you need.
With thousands of plugins to choose from in the WordPress marketplace, we'll likely find something that screams, "This is the one!" But when your organization has a unique need that can't be met with existing plugins, our full team of website developers and software engineers can build an advanced WordPress plugin just for you.
Managed WordPress hosting with unparalleled service.
Not all website hosting is created equal. But with a Firespring nonprofit WordPress website, you'll get managed WordPress website hosting to be sure your website is always online for your constituents, updated with the latest WordPress and plugin versions automatically and securely monitored against those looking to exploit your organization's website for their gain.
Build a website that multitasks as well as you do.
Expand your organization's capacity. Inspire and motivate your audience. Accelerate growth. You can do all this and more with a Firespring nonprofit website, designed specifically to make life easier for organizations like yours.
What our clients are saying.
Etiam id est eu ligula tincidunt interdum. Phasellus enim est, hendrerit quis ornare in, ullamcorper a purus. Donec bibendum ex gravida, ornare magna at, maximus tellus. Nulla aliquet sem eget leo placerat suscipit ac a massa.
Not sure WordPress is right for your organization?
We love WordPress. But it's not the only game in town. If you are looking for another option, evaluate our mission management solutions that start with websites that engage your constituents and achieve your strategic initiatives. We've supported thousands of nonprofits for two decades with everything you need to promote your mission, increase donations, cultivate your organization's capacity and maximize fundraising opportunities.