Is your website working for you? Find out with real-time analytics.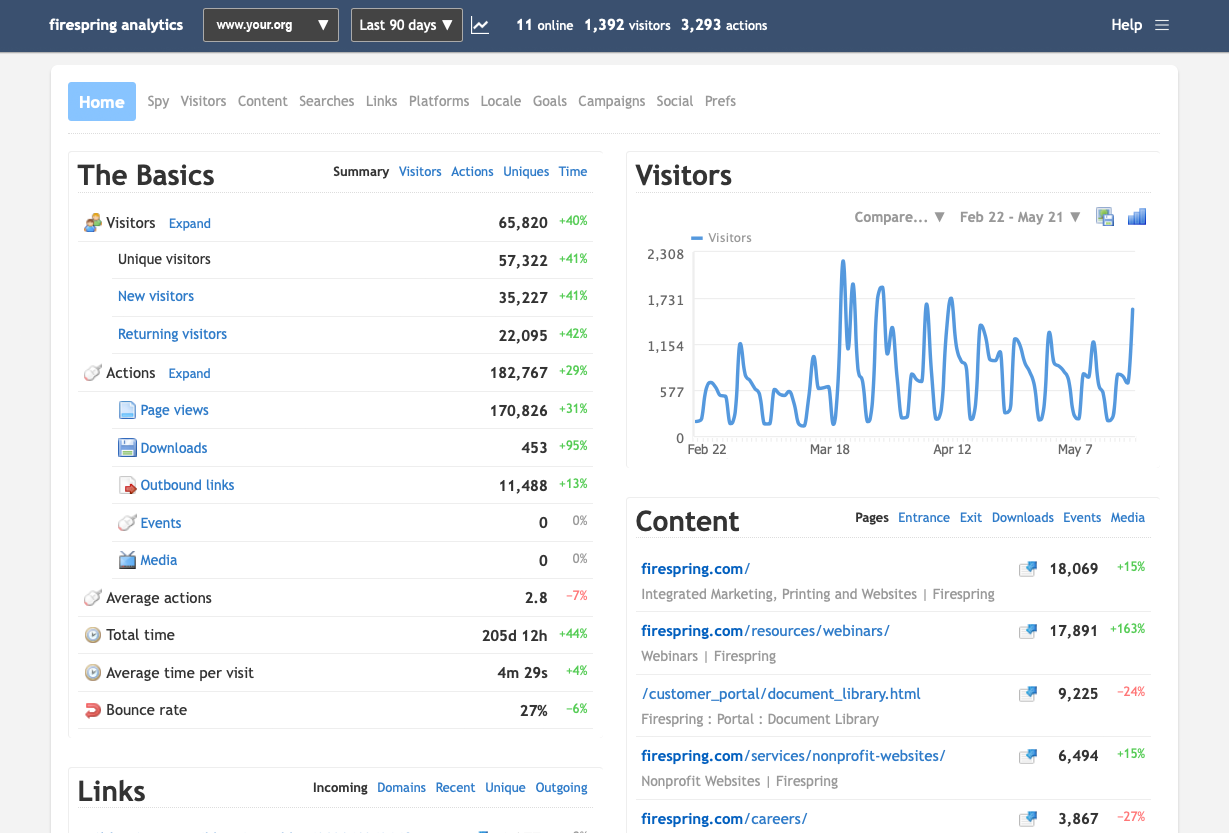 Website analytics and reports don't have to be a technical hassle. With a Firespring website, there's no need to install, configure or maintain anything to get valuable usage reports for your website activity. Everything you need is built in and available in your dashboard called the Springboard.
Website stats that matter.
Anytime someone views or interacts with a page on your website, you'll see it in your web analytics and reports—and you'll get more than generic stats or hit counts. You'll be able to compare current traffic statistics with previous stats and discover meaningful insights to help you improve and optimize your website content.
Customizable event alerts and reports.
Don't wait until the end of the month to check your website traffic. Set up your Firespring web analytics and reports to provide real-time alerts based on defined events and activity on your site. Or build custom reports that can be delivered in whatever format you choose.
No bots or referrer spam.
With a Firespring nonprofit website, you'll get the best built-in bot detection and blocking. You can be confident that your analytics and reports will be accurate so you can make the right decisions to grow your impact where it matters most.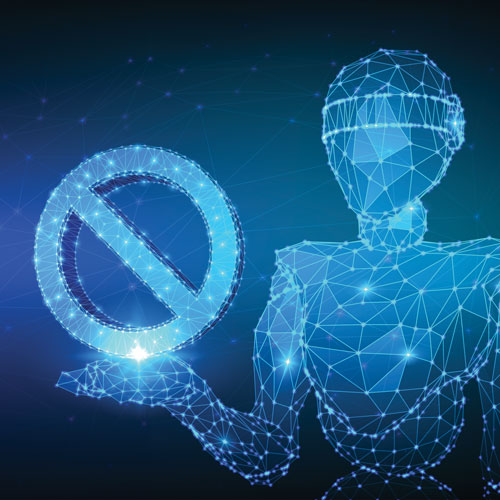 Traffic click path analysis.
When analyzing the effectiveness of a specific page, take a look at what pages the user clicked on previously and where they went after they left the page. Is your website doing what you want it to? Review the click paths of users to determine how to improve performance.

Accurate bounce rate tracking.
We don't just consider the standard metrics for determining a bounce; we analyze the actual activity and determine if a visitor actually engaged with your website to give you the most accurate representation of individual visitor bounce rates.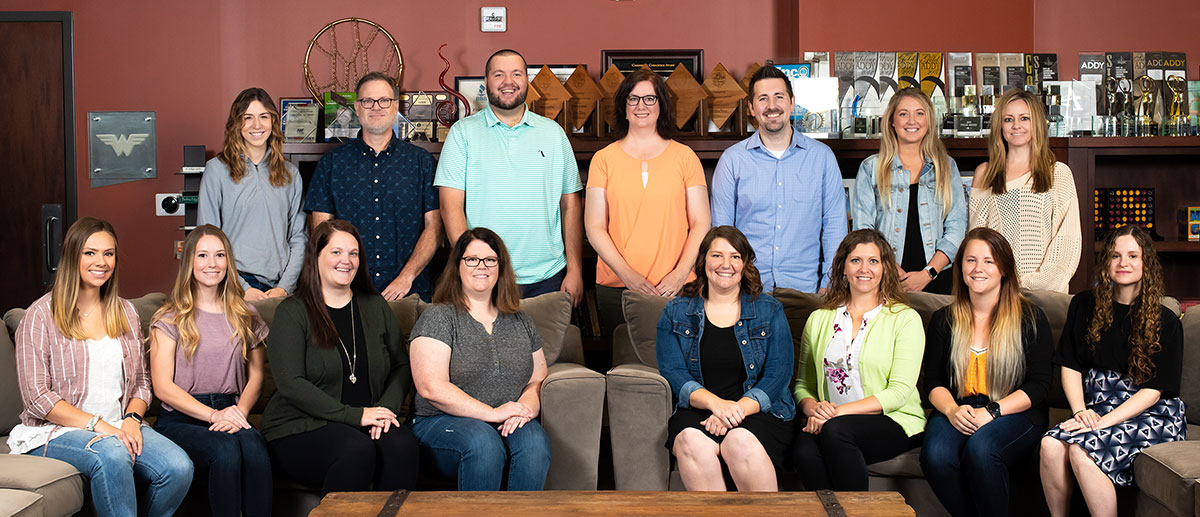 Not a website analytics expert? No worries, our support team is.
You don't have to be a website traffic expert to get the most out of your Firespring analytics report. Our live support team will help you configure and break down your analytics, alerts and reports to understand your website traffic and accomplish your goals.
Tap in to the potential of a powerful nonprofit website.
With accurate, up-to-date website analytics and reports, you'll be able to understand your website activity better than ever and make changes to improve your engagement and conversions. Plus, our live support team will be there to assist you if you need help deciphering the numbers and optimizing your website.
What our clients are saying.
Etiam id est eu ligula tincidunt interdum. Phasellus enim est, hendrerit quis ornare in, ullamcorper a purus. Donec bibendum ex gravida, ornare magna at, maximus tellus. Nulla aliquet sem eget leo placerat suscipit ac a massa.