#GivingTuesday, the biggest giving day of the year, is just months away. We're kicking off the countdown with a session to teach you how to maximize the time you have left and lay the foundation for a successful day of giving.
We'll explore the important role your website plays, powerful tactics you still have time to implement and the essentials for an integrated communications plan. Let us help you create a successful #GivingTuesday strategy that lasts well beyond a one-day event.
Key takeaways:
• Why your website needs a #GivingTuesday page and how to build one.
• How to get your community excited.
• 4 critical strategies for Giving Day success.
• Top 10 tricks to becoming a #GivingTuesday pro.
• Checklists to keep you organized and prepared.
No Results Found
The posts you requested could not be found. Try changing your module settings or create some new posts.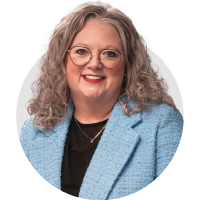 Kiersten Hill
Director of Nonprofit Solutions
Kiersten Hill, is a Nebraska-native born and raised in North Platte. She graduated from the University of Nebraska–Lincoln. With almost two decades in nonprofit management and fundraising, she has raised over $20 million for Nebraska nonprofit organizations and worked to better train and equip nonprofit leaders and boards of directors.