Crickets on Facebook? Silence on Twitter? Curious about TikTok? Learn where your audience is before you post, tweet and share.
Social media strategy starts with knowing who you want to reach and meeting them where they're at. We'll help you understand your audience, how they like to engage and what motivates action. It can be tempting to set up shop on a social platform just because your competitors are there, but let's raise the bar: Develop a strategy for your brand that broadens your reach, drives traffic to your website and delivers ROI.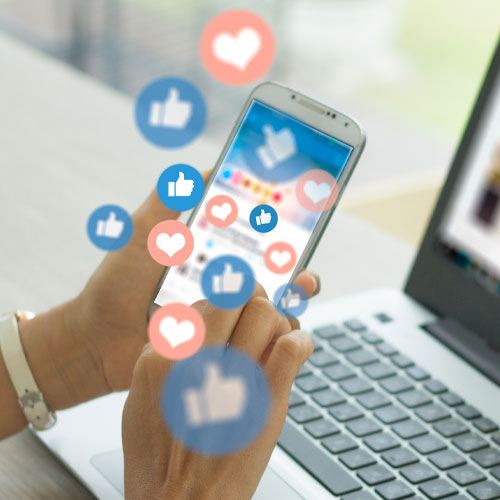 What are the key ingredients of a successful social media strategy?
Three words: listening, observation and research.
The best strategies help you know your audience, understand each social platform and how it fits into your strategy and what type of content will resonate with those you want to reach.
As part of your social media marketing strategy, we offer:
Social media analysis.
Market research.
Social media marketing goal identification.
Audience personas to identify the ideal social consumer.
Recommended social media platforms for your brand.
Ideal written, visual, interactive and downloadable content types.
Content release calendar to schedule the most effective cadence.
Elevate your social media marketing today.
Whether you want to acquire new customers, boost brand awareness, grow your reach or launch a new product, Firespring can help you create a winning social media strategy that'll achieve your goals.
What our clients are saying.
Etiam id est eu ligula tincidunt interdum. Phasellus enim est, hendrerit quis ornare in, ullamcorper a purus. Donec bibendum ex gravida, ornare magna at, maximus tellus. Nulla aliquet sem eget leo placerat suscipit ac a massa.
Need a partner to help execute your marketing? Our commercial printing and marketing services teams can help.
When you work with us, you're getting far more than just a marketing agency. We offer commercial printing and teams of experienced content writers, designers, photographers, videographers and web development professionals to help you fulfill your variable data direct mail projects, implement your marketing campaigns and build your website to establish a comprehensive brand experience for your target audience.