First things first: Get inspired.
Download our free Print Inspo Book to see how some innovative brands used creative printed pieces to up their street cred and make peoples' jaws drop. This inspo book will help open your mind to the infinite possibilities that print offers creative marketers who want to amplify their digital voice and give their audience something to hold onto, literally. Just complete the form to your right.
Print marketing is not dead, but some of it sure is boring—that's the stuff that gives print a bad name.
If you use print strategically and creatively, though, it can position your business or brand as the one everyone wants to be with, like the kid at the lunch table with all the swag, but none of the ego or effort.
At Firespring, we think in ink, and our goal is to breathe life into your great ideas and deliver tangible, tactile, brilliant printed pieces that make an impression. Combine your creative print with strategic digital marketing, and now we're really talking!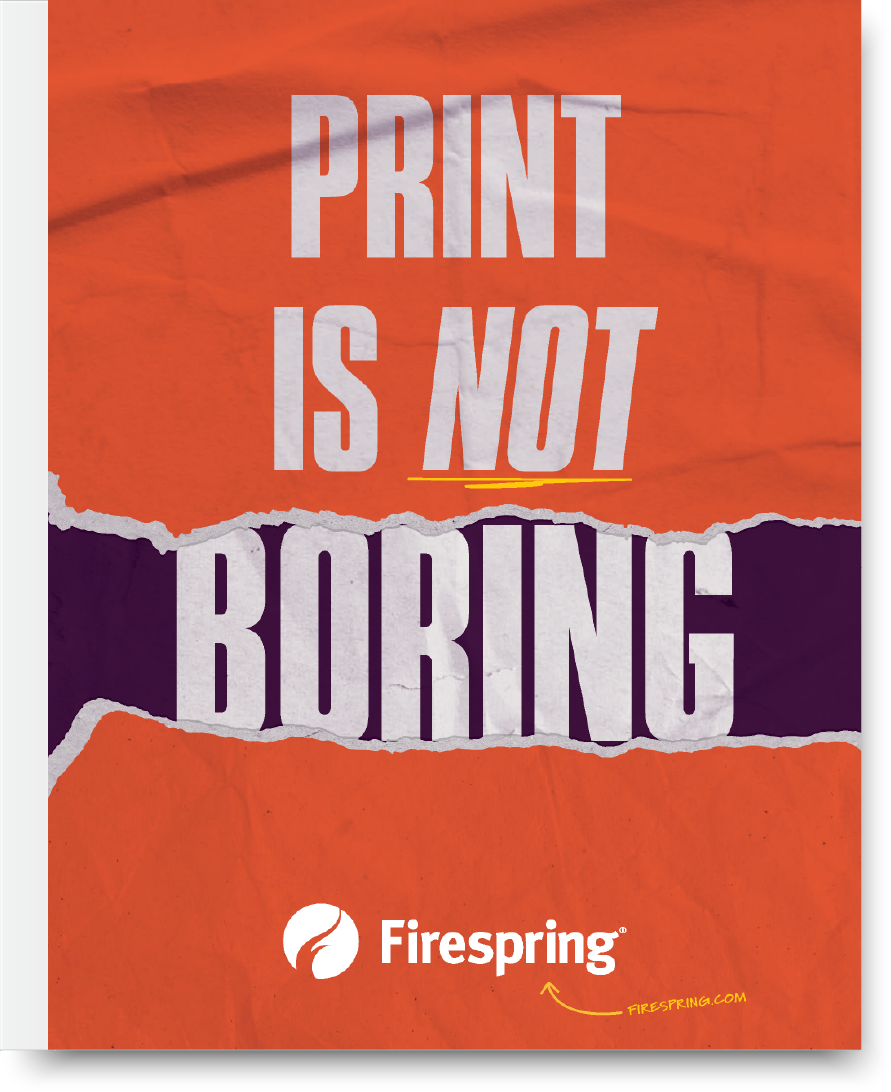 We can help you with other marketing services. Which Firespring services interest you?
Brand Identity Packages
Direct Mail and Marketing Materials
Trade show Displays and Materials
Graphic Design and Fulfillment Services
Web Development