The Perfect GivingTuesday Toolkit Just for You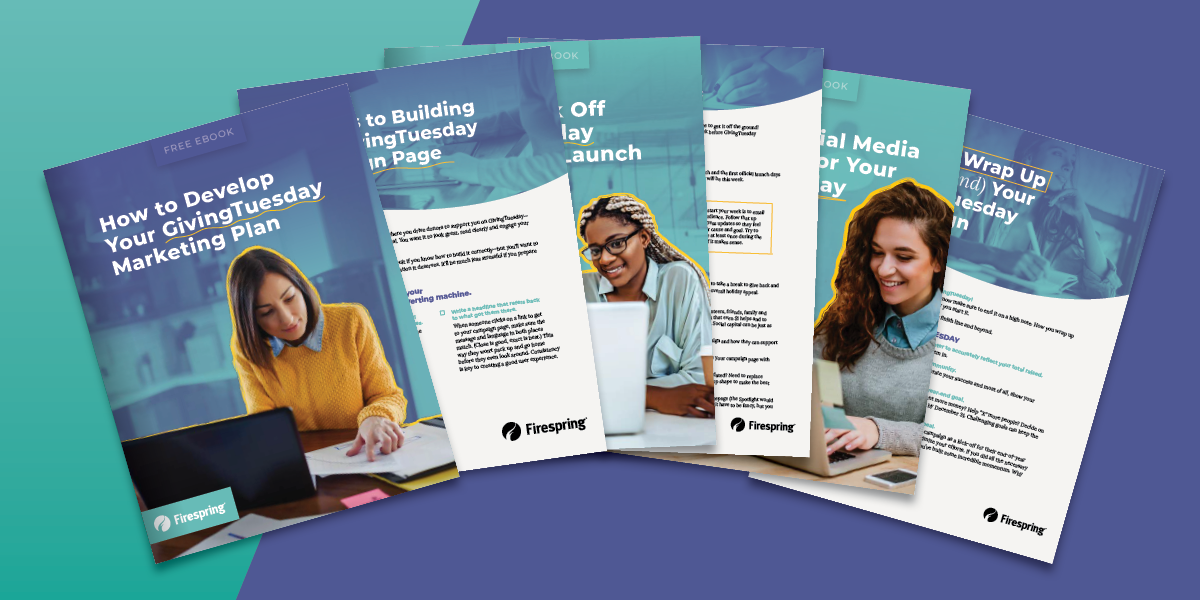 Everything you need to make sure your nonprofit has its best GivingTuesday yet.
With these six resources, you'll learn how to develop a successful GivingTuesday campaign that mobilizes your community and creates brand ambassadors, prepares you for a wildly successful GivingTuesday, sets you up to kick off your year-end appeal and supports your ongoing fundraising strategy.
What to expect in this toolkit:
How to Develop Your GivingTuesday Marketing Plan
10 Steps to Building Your GivingTuesday Campaign Page
How to Kick Off GivingTuesday with a Soft Launch
How to Launch Your GivingTuesday Campaign to the Public
How to Wrap Up (and Extend) Your GivingTuesday Campaign
Email & Social Media Resources for Your GivingTuesday Campaign
One important thing to remember as you read through this guide: GivingTuesday may only last for 24 hours, but it's more than just one day. It's a multi-week campaign that leads up to the big day. Don't wait any longer to start planning!
Get your toolkit for a successful GivingTuesday campaign.