The Firespring support team serves more than 3,000 clients worldwide by teaching them to use the Springboard—our awesome website and content management software—and providing day-to-day assistance with their new websites as their nonprofit's online influence grows. Each support team member is a master of Firespring's nonprofit website tools and a fabulous customer service pro, so clients always get expert guidance with smiles you can practically hear through the phone.
How do they do it? Honestly, the rest of us are pretty sure they're magic. We talked with a few support team members to learn more about their love for customer service and nonprofit website support.
Client Onboarding Consultants
The first members of the support team that clients meet are the client onboarding consultants. Before clients launch their website, the onboarding consultants walk them through the Springboard's capabilities and help them crystallize their website's purpose.
Sharri, our client success manager who's served in support for four years, said the onboarding consultants focus on the story clients want their nonprofit website to tell.
"The consultants really want to show clients how a website is more than just a place on the web. It's a return on investment," Sharri said. "The Springboard is designed to give clients full control over their story. While we give them default content, we really encourage them to make it their own."
Allison, a client onboarding specialist, loves to help clients discover the power of the Springboard and find ways for their unique brand to live through the software.
"It's fun to see clients learn the ins and outs of the Springboard because a lot of them were previously in a position where they didn't have control over their website content," Allison said. "With our help, they find all the ways they can make their content shine and it's just awesome."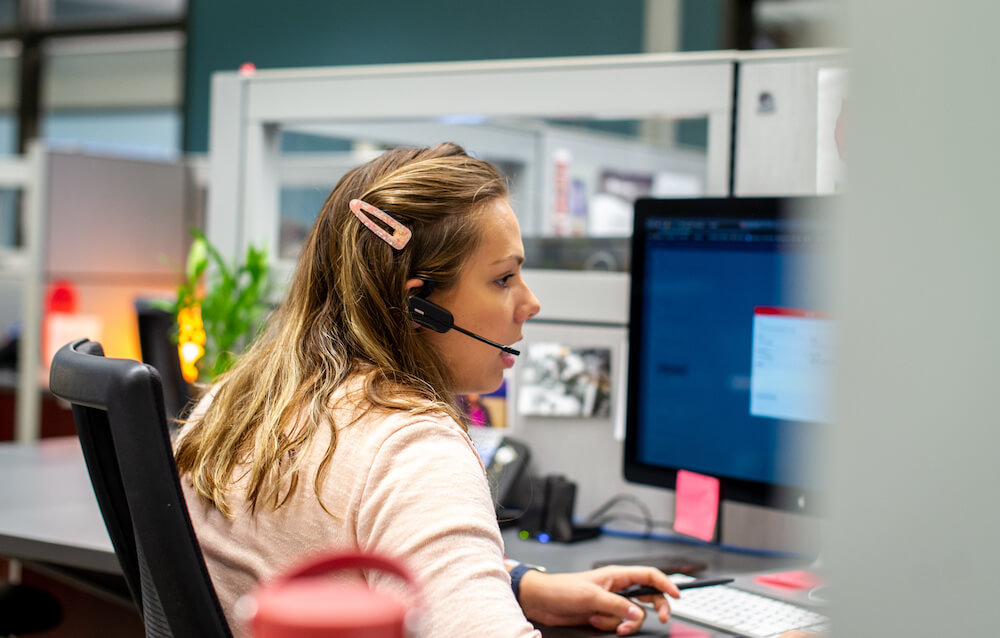 Once a client's website has been set up, they're free to use the Springboard to update or change their site 24/7. Should they need help at any point, the client success team is just a phone call away, or Firespring's online knowledge base is always available with hundreds of helpful topics.
The client success consultants are a small but mighty team that offers personalized, live phone support, website best practices, Springboard how-tos and more so clients can confidently manage their nonprofit websites.
Consultants offer unparalleled customer service by validating clients' thoughts then building tailored solutions that empower clients to expand their Springboard skills. This kind of patient, solution-oriented service has let the team to build meaningful partnerships with their fantastic clients.
"It surprises me how people look forward to talking to me," Sharri said. "How I am their go-to person to help solve things. We're not just people on the phone."
The support team's environment of awesomeness fosters not only great connections with clients, but also within the team itself.
"What I enjoy is that every day is different and we have to take on new challenges together," said Nick, a client success consultant. "I think what makes our team great is we're all pretty even-keeled. We're calm and we always have each other's backs."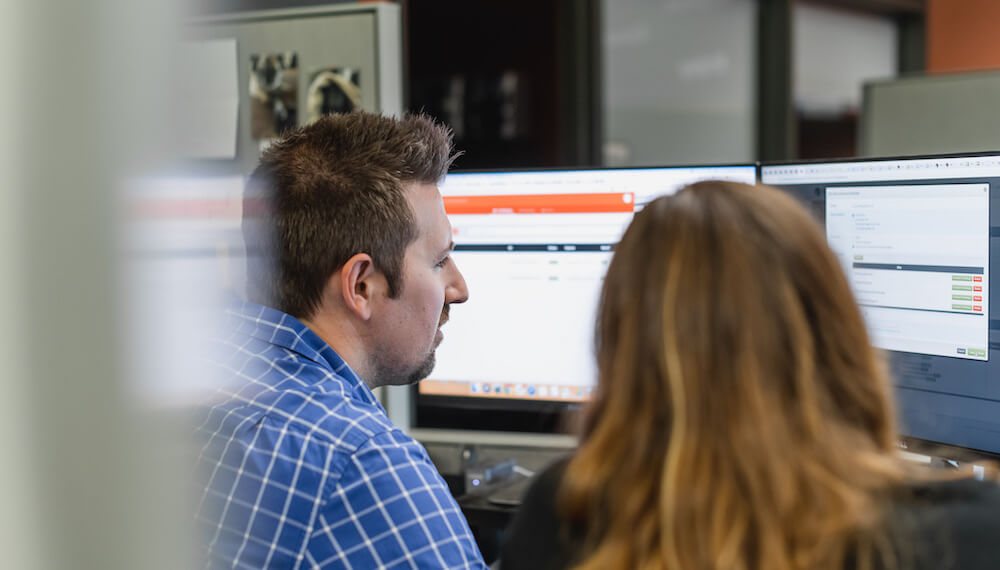 No matter what, the Firespring support team has clients' backs too. And they're pretty darn proud of that.
"There's a solution to every problem. I've never been like, 'We just can't help you,'" said Sharri. "I had a guy who said that I saved his company and got him business just by helping him with a design change."
From live phone support to educational webinars to emails with Springboard tips and tricks, the support team is always ready with an arsenal of knowledge they're thrilled to share.
Interested in experiencing this level of amazing support? Give us a call at 888.388.5778. Looking to pick up some knowledge for your nonprofit? Tune in to our educational webinars. Want to become a problem-solver extraordinaire? Join our squad.