Get dynamic videos and head-turning photography that'll make people stop—and pay attention.
The right video or image can do more than make your brand look pretty.
Whether you're looking to inform, entertain, educate, convert prospects to customers or all of the above, our team of experienced photographers and video production experts will capture the essence of your brand.
Your audience forms a first impression in a mere 50 milliseconds and is 85% more likely to buy a product after viewing a product video.*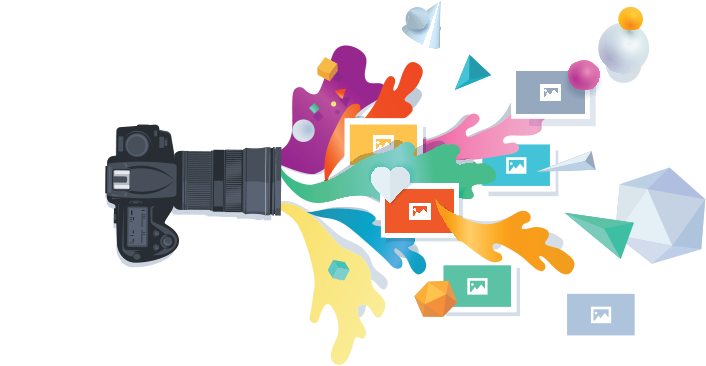 Well-written, SEO-optimized copy might help drive traffic to your website, but the right visuals will help you close the deal. Engaging videos and inspiring photographs will help tell your brand's story and motivate people to act, whether you want them to buy, donate or volunteer.
Audio/video production and photography services we offer include:
Website photographs
Social media videos
Podcasts
Product demo videos
Testimonial videos
Brochure photographs
Annual report photographs
Video blogs
Event promotion videos
Event livestreams
Let's get the cameras rolling for your next audio/video production or photography project.
Whether your goals are to expand your client base, acquire new customers, elevate your brand, increase awareness or launch a new product, Firespring can help you create the visual and motion content you need to succeed.
What our clients are saying.
Etiam id est eu ligula tincidunt interdum. Phasellus enim est, hendrerit quis ornare in, ullamcorper a purus. Donec bibendum ex gravida, ornare magna at, maximus tellus. Nulla aliquet sem eget leo placerat suscipit ac a massa.
Need a partner to help execute your marketing? Our commercial printing and strategic marketing teams can help.
When you work with us, you're getting far more than just a marketing agency. We offer commercial printing and teams of experienced content writers, designers, photographers, videographers and web development professionals to help you fulfill your variable data direct mail projects, implement your marketing campaigns and build your website to establish a comprehensive brand experience for your target audience.