Tell your story in full color on print, web and anything else you can lay your eyes on.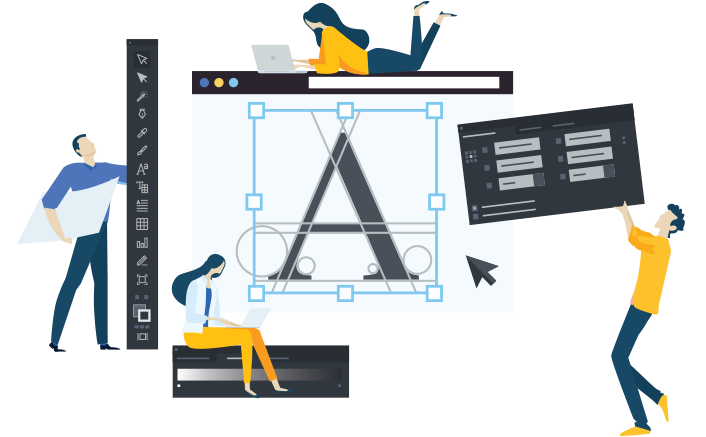 You have less than three seconds to capture someone's attention. Let your design do the heavy lifting and turn heads with the right graphics, illustrations, animations and visual elements.
Your audience forms their first impression in a mere 50 milliseconds and 81% of them only skim the content they read online.*
While clever headlines and quippy website copy will communicate your message, inspiring graphic design, illustrations and animations will help tell your story and enhance your brand experience. Work with us and we'll make you the total package.
Design, illustration and animation opportunities we offer:
Website design and layout
Email illustrations
Social media graphics and infographics
Marketing landing page animations
Brochure illustrations
Event promotional materials
Annual report graphics
Blog article illustrations
Ad campaign creative
* Inc.com
Start your design, illustration or animation project today.
Get noticed. Elevate your brand with the right design and visuals that make people stop and stare.
What our clients are saying.
Etiam id est eu ligula tincidunt interdum. Phasellus enim est, hendrerit quis ornare in, ullamcorper a purus. Donec bibendum ex gravida, ornare magna at, maximus tellus. Nulla aliquet sem eget leo placerat suscipit ac a massa.
Need a partner to help execute your marketing? Our commercial printing and strategic marketing teams can help.
When you work with us, you're getting far more than just a marketing agency. We offer commercial printing and teams of experienced content writers, designers, photographers, videographers and web development professionals to help you fulfill your variable data direct mail projects, implement your marketing campaigns and build your website to establish a comprehensive brand experience for your target audience.