In March 2020, the COVID-19 pandemic spread to Nebraska. We—like many businesses—had some big decisions to make. Our offices shut their doors on March 16, and the majority of Firespringers began working from home.
As of the publishing of this blog, most team members are still working from home. But that doesn't mean the office is silent. The machines on the print production floor are busy, and our awesome print production team is there to make sure our clients get the beautiful print materials they expect.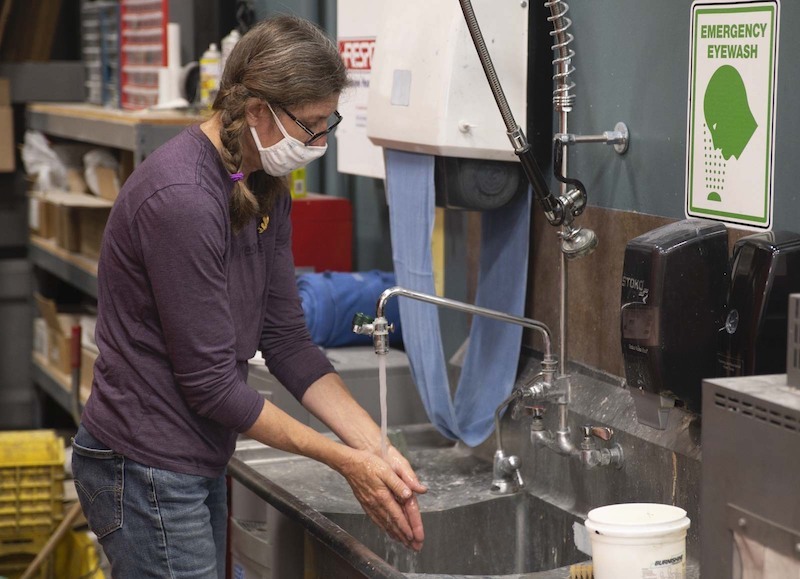 Our print production team perseveres through challenges.
Firespring takes a lot of pride in its printing capabilities and the people who make it all happen. Because of them, we have still been able to offer our clients quality signage, mailers, posters, booklets and more—despite the challenges of the pandemic.
The print production team manages and maintains the print floor while making sure projects meet quality expectations, so they have to be in the office to get their job done. To keep them safe through the pandemic, we altered work schedules to rotating shifts to minimize the number of people on the print floor at any given time. They also wear protective equipment in the building and check their temperatures at the start of each shift. 
"Through the pandemic, our team faces a new set of challenges every day, but they rise to the occasion every time," said Firespring CEO Jay Wilkinson. "The print production team is at the heart of Firespring's mission and their dedication to having our clients' backs is inspiring."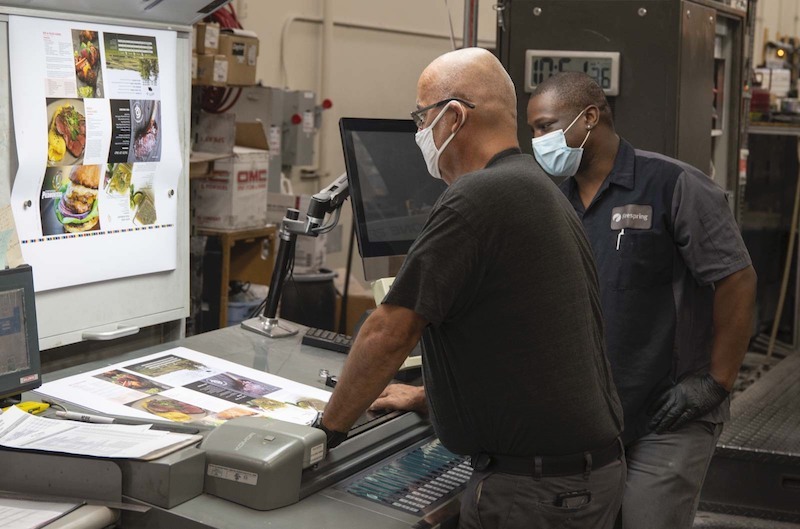 Firespring's print production specialists live our values to the fullest.
The safety of our team members will always be our top priority. And, we are so proud to work with such an adaptable and optimistic team. The print production team exemplifies our best, brings our clients' work to life and truly lives Firespring's core values.
When a client requests a print job, the print team gathers all the assets and information they need and gets to work. Each print piece is produced meticulously and with our clients' needs at the forefront—mostly because the print production team truly brings it every day.
"This team knows what it means to have each other's backs. Each day, we solve problems, help each other and work together to create a product Firespring can be proud of," said Travis Gueret, VP of print production in Lincoln. "Print can be especially important now with the pandemic, so it's cool to be a part of something that serves the community."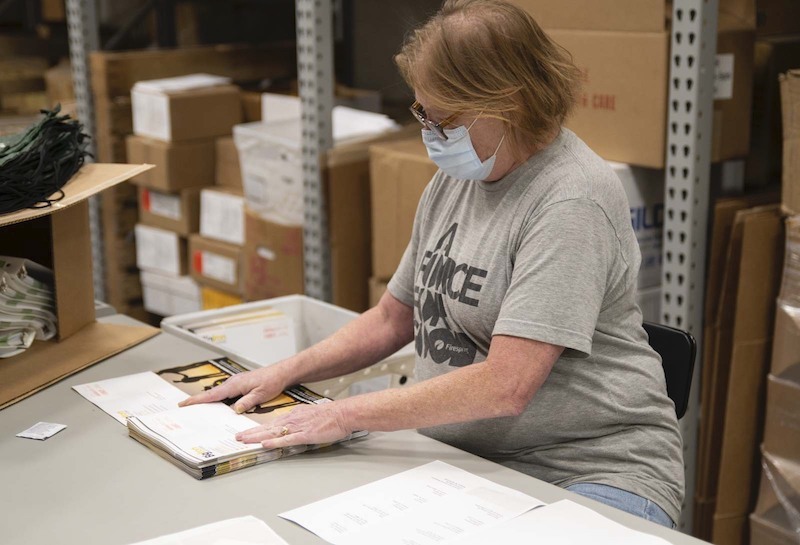 Our community is better because of them.
Not only does the print production team care about making print pieces look great, they care about the Nebraska community they print for. Through the past few months, the team has made numerous graduation signs to celebrate the class of 2020 and produced and installed a beautiful selfie wall for the medical professionals at Bryan Health.
At Firespring, we always try to practice gratitude, and the print production team makes it easy to be grateful. Their dedicated work is the reason our clients have professional print materials to promote their missions and protect their customers. The next time you see their work out in the world, know there's heart in everything they create.
Want to see how our print team can make your ideas a reality? Check out our print services and request a quote.