Find a new audience and convert them into prospects.
Lead generation sounds simple, but it requires planning and coordination to make it successful. Tools and tactics include SEO, PPC, targeted online advertising, social media, email marketing, traditional media and more. Our team of experienced marketing professionals will walk you through the process step-by-step to help you gather more leads and fill your sales funnel.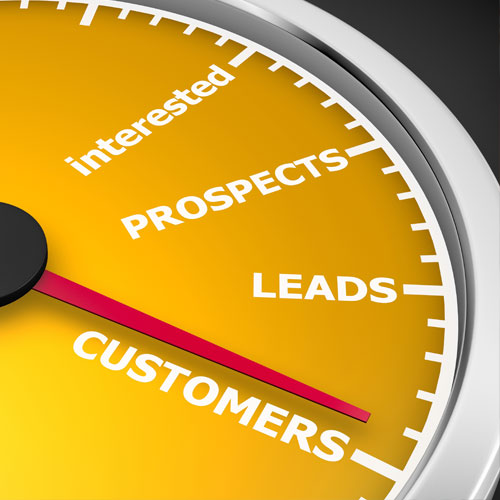 Target your ideal audience and define specific goals for your campaign.
Sometimes you can get more leads when you narrow your focus. We'll help your business steer clear of vague goals like "generate new leads" and really hone in on the audience that will give you the most qualified ones.
Managing a campaign to meet a goal is important for various reasons, but for most, ROI is number one. A second reason to measure your campaigns is to monitor results for changes in consumer behavior. Once your campaign is up and running, we'll check frequently to see how it's performing. What optimization needs to be made? Do we need to update the form, change the images or headline, add/remove elements of your media campaign?
The beauty of a digital campaign is that you have the ability to make adjustments as you go. We'll help you make the right ones. As part of your lead gen campaign, we will:
Define the valuable content to attract prospect interest.
Develop that content asset if you don't already have it.
Design and code your landing page where the content will live.
Optimize the landing page to maximize conversion rates.
Build your media funnel to drive traffic to the landing page.
Evaluate activity and optimize to improve results.
Start your lead generation marketing campaign today.
Whether your goals are to expand your client base, acquire new customers, elevate your brand, increase awareness or launch a new product, Firespring can help you execute a successful lead generation campaign.
What our clients are saying.
Etiam id est eu ligula tincidunt interdum. Phasellus enim est, hendrerit quis ornare in, ullamcorper a purus. Donec bibendum ex gravida, ornare magna at, maximus tellus. Nulla aliquet sem eget leo placerat suscipit ac a massa.
Need a partner to help execute your marketing? Our commercial printing and web development teams can help.
When you work with us, you're getting far more than just a marketing agency. We offer commercial printing and teams of experienced web development professionals to help you fulfill your variable data direct mail projects, implement your marketing campaigns and build your website to establish a comprehensive brand experience for your target audience.